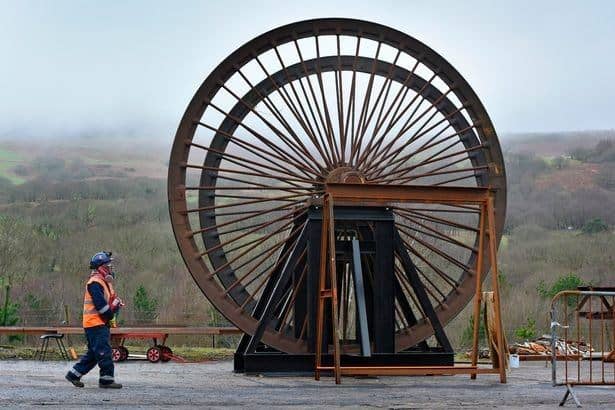 Project: Cefn Coed Colliery Museum
Location: Crynant, Neath
Client: Welsh Government
Value: £1.5m renovation & restoration project
Completion: Summer 2021
The two remaining headframes at Cefn Coed Colliery Museum are to be restored and reinstated so the local community and visitors can continue to appreciate their significance. The colliery, closed in 1968, is now both a museum and monument to generations of workers.
It's been forced to close temporarily because the headframes have not been maintained, leaving them rusty and potentially at risk of collapse.
The renovation project is being done with Cadw, the Welsh Government's historic environment service. Cadw works to protect the historic buildings and structures, the landscapes and heritage sites of Wales, so that the public can visit them, enjoy them and understand their significance.
Perfectly suited for the job
TC Consult has worked in partnership with Cadw for many years, and on this project will act as new engineering contract (NEC) project managers and cost consultants. TC is perfectly suited for this project due to its long standing relationship and historic projects successfully delivered with Cadw and Welsh Government.
Having a specialist knowledge in public procurement, TC Consult prepared a comprehensive set of tender documents that could be uploaded via the Sell2Wales site to source competitive quotes. TC is delivering the project as Project and Cost Managers in conjunction with WSP – a longstanding consultant partner of TC.
Client testimonial
"I was very impressed by TC Consult's service, as project managers, people to work with and the quality of delivery on a building renovation. They worked with us to achieve a complex project and we met our objectives, on time and within our cost tolerances"
Peter Evans, Welsh Government