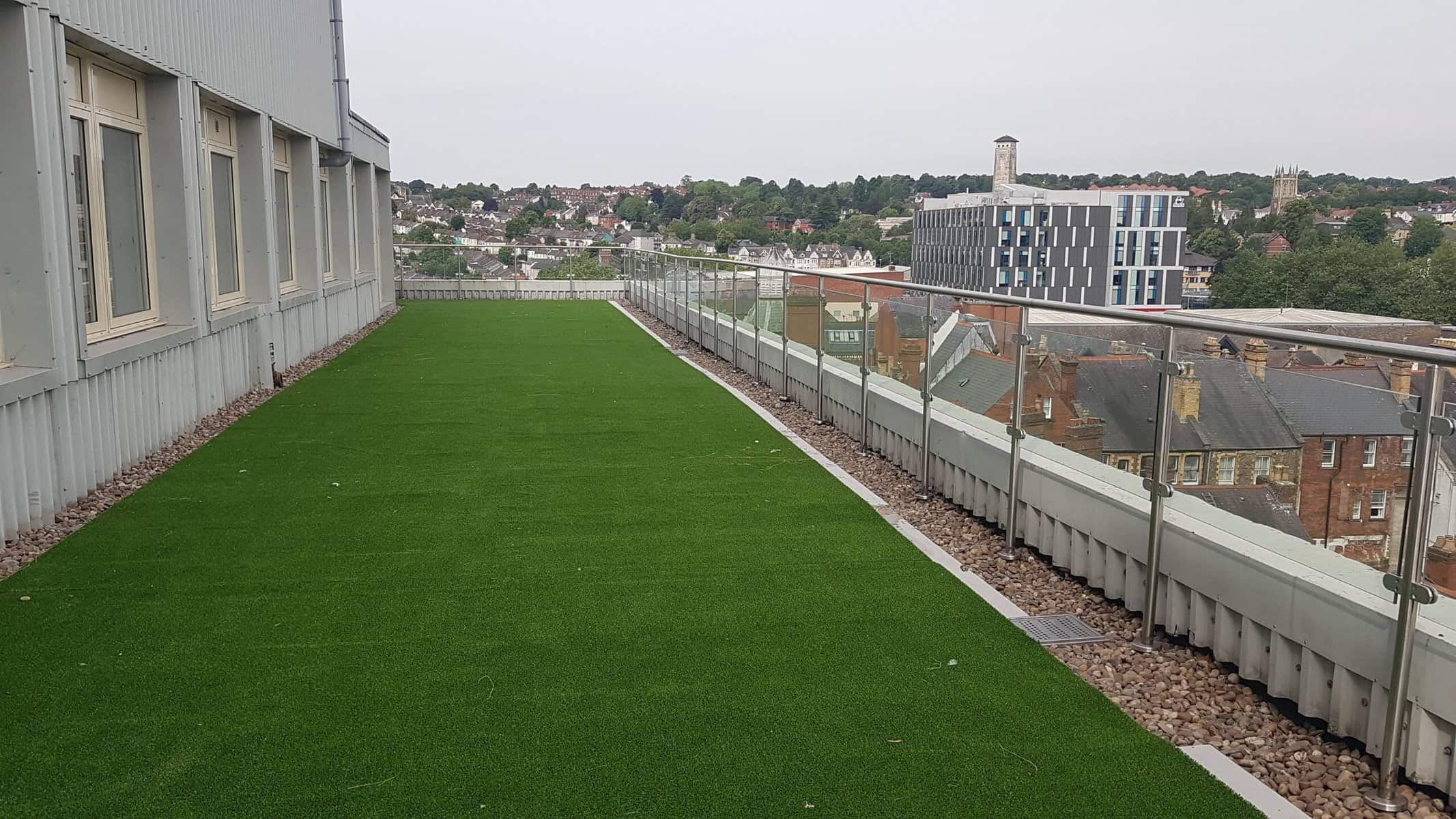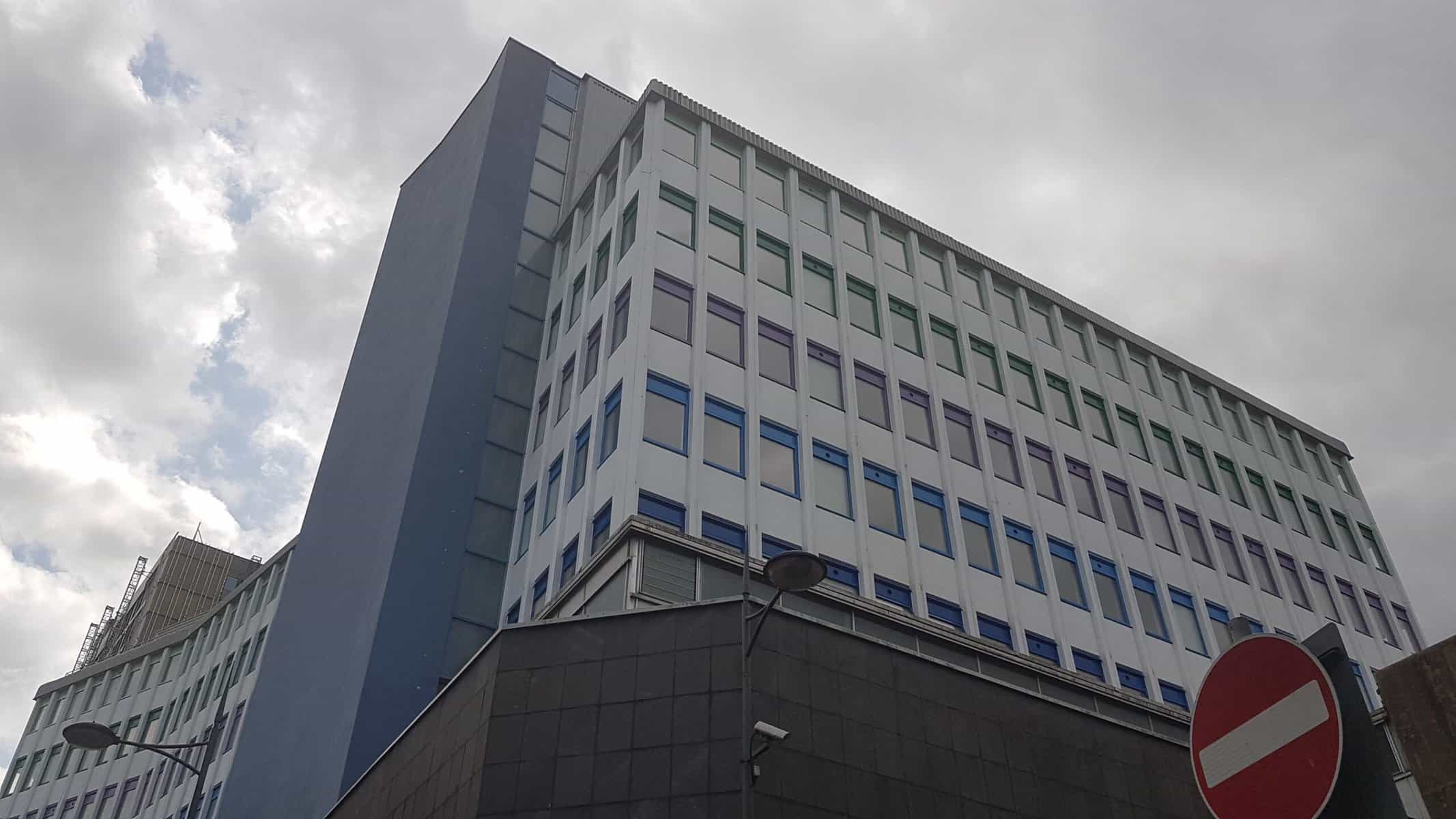 Project: Redevelopment of Olympia House
Location: Newport, south Wales
Client: Richard Hayward Properties
Value: £5m
The project
Richard Hayward Properties (RHP) sought the help of TC Consult as Employer's Agent in realising their plan to develop Olympia House, a nine-storey 1960s office block, into 62 flats with retail space below.
This is a landmark building in the centre of Newport, the former home of HM Passport Office and once one of the city's major employers. Retail tenants included a major Marks & Spencer store.
The Passport Office closed in 2013 with the loss of 300 jobs, and Marks & Spencer moved out soon after, along with other retailers, dealing a severe blow to the local economy and the life of the city.
"It's one of the iconic buildings in Newport," said TC Director David Champs, himself a proud native of Wales' third-biggest city. "It's the scale of it – you come in on the train and quite honestly you can't miss it."
The problem
RHP began by bringing in Sports Direct to fill some of the empty retail space at street level. Then they looked at how they could create more value on the floors above.
Second-hand office developments of that age are not in high demand so planning consent was sought for change of use to residential. TC was brought in for their experience in engaging with council planning departments.
The solution
TC Consult drafted a contract covering not just the construction work packages, but the legal framework – procurement, administration and delivery – and the often-complex conditions stipulated by private investment funders.
"As Employer's Agent, we provided an intermediary throughout, representing the developer with the funders, making sure they were fully on board all the way through and the project could be funded to completion, which it was," said David.
While developers naturally want to maximise opportunity and value from their projects, TC's focus is on ensuring work does not stray from agreed planning consents, building regulations and funding parameters.
"We've got to be really disciplined, completely understand our role and the contracts and understand that at the end of all this we've got to sign a legal document that says everything is in accordance with the contract. Sometimes this will involve having difficult conversations rather than being just yes men."
To achieve that, David and senior project manager Robert Haywood engaged closely with the build, spending time on site, "having eyes and ears" to know what was happening on the ground.
The result
Local housing association Newport City Homes – the city's largest social landlord – have taken on the one- and two-bedroom flats. The homes are now ready to move into, giving local people the opportunity to get on the property ladder with rent-to-own and shared ownership schemes. Twelve of the apartments will be available for social rent.
"Social housing is an area we are keen to become more involved with. It's a sector we believe we can add our value to," says David. "Our expertise is in delivering complex property construction and development projects, whether it's city centre retail and residential, or refurbishments like Olympia House.
"We also hope we have done our bit to help protect the heart of Newport. It's devastating to see the likes of Marks & Spencer and Debenhams go. It could be a ghost town if it weren't for Newport City Homes and the desperately needed footfall these flats and shops bring."