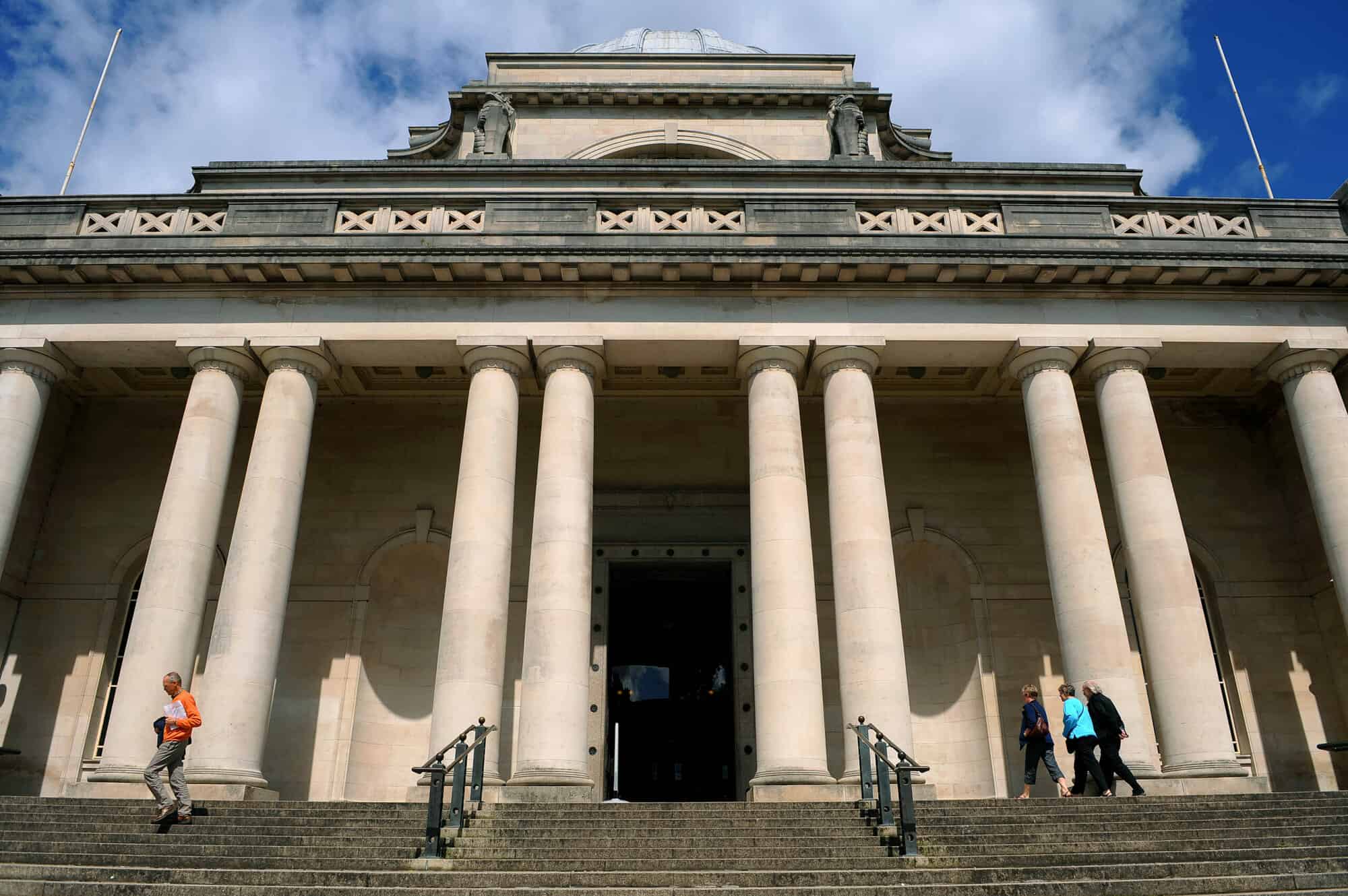 Project: Roof replacement for National Museum Wales
Location: Cathays Park, Cardiff
Client: National Museum Wales
Value: £3m
Completed: Due for completion Summer 2020
National Museum Cardiff is a museum and art gallery in Cardiff, Wales, part of the wider network of Amgueddfa Cymru – National Museum Wales. Entry for visitors is free thanks to a grant from the Welsh Government (and donations are encouraged).
The roof needed replacing as it was leaking in several places, causing galleries to be closed and the placing of buckets in public areas to catch water. Not a good situation for visitors, staff or the building.
The roof was constructed around 100 years ago and is, in fact, made up of many different individual roofs, built at a time when health and safety was not a consideration. It has many huge rooflights and changes in levels and any work would have an impact on every part of the museum and the priceless artefacts within.
It was a fascinating yet hugely complex project.
A phased approach to repairs
TC Consult looked after the procurement compliance and cost management for the project.
TC devised a phased construction tender process to allow the museum to switch packages of work on or off. This would mean they could manage any restrictions on budget or additional pots of funding becoming available during the course of the works.
Crucially it also meant the museum could stay open during the works, so hundreds of thousands of visitors can still enjoy discovering life under the waves, travelling back in time to the dinosaurs and experiencing Monet's garden with the augmented reality experience.
An extra layer to the complexity was coordinating the work around the funding. Because the museum and repairs was reliant on funding from the Welsh Government, the works had to be able to withstand any delays, without incurring further cost.
You can't rely on the weather
TC added huge value to the project by enabling a flexible approach to the design and funding challenges. Had it been managed in a 'traditional' way, the project would have finished over budget and with many repairs still remaining.
One of the big costs was the temporary weatherproofing, a huge scaffolded over-roof structure. Expensive to put up and take down, but without it the works would have been restricted to fine weather.
Being pragmatic
As this was such an unusual and complex project, TC gave the designers more time to detail their designs before running the construction tender process. Although optimistic, TC also built in contingencies for the designs as a lack of access meant there were still a few question marks. These contingencies were needed, which helped the project run smoothly.
Client testimonial
"TC Consult provided key Cost Manager services in connection with the procurement and cost management of the NEC3 Cardiff Museum Roof Project. In particular detailed pre-contract documentation and latterly cost control management during the works". Paul Morgan, Capital Projects Manager National Museum Wales.