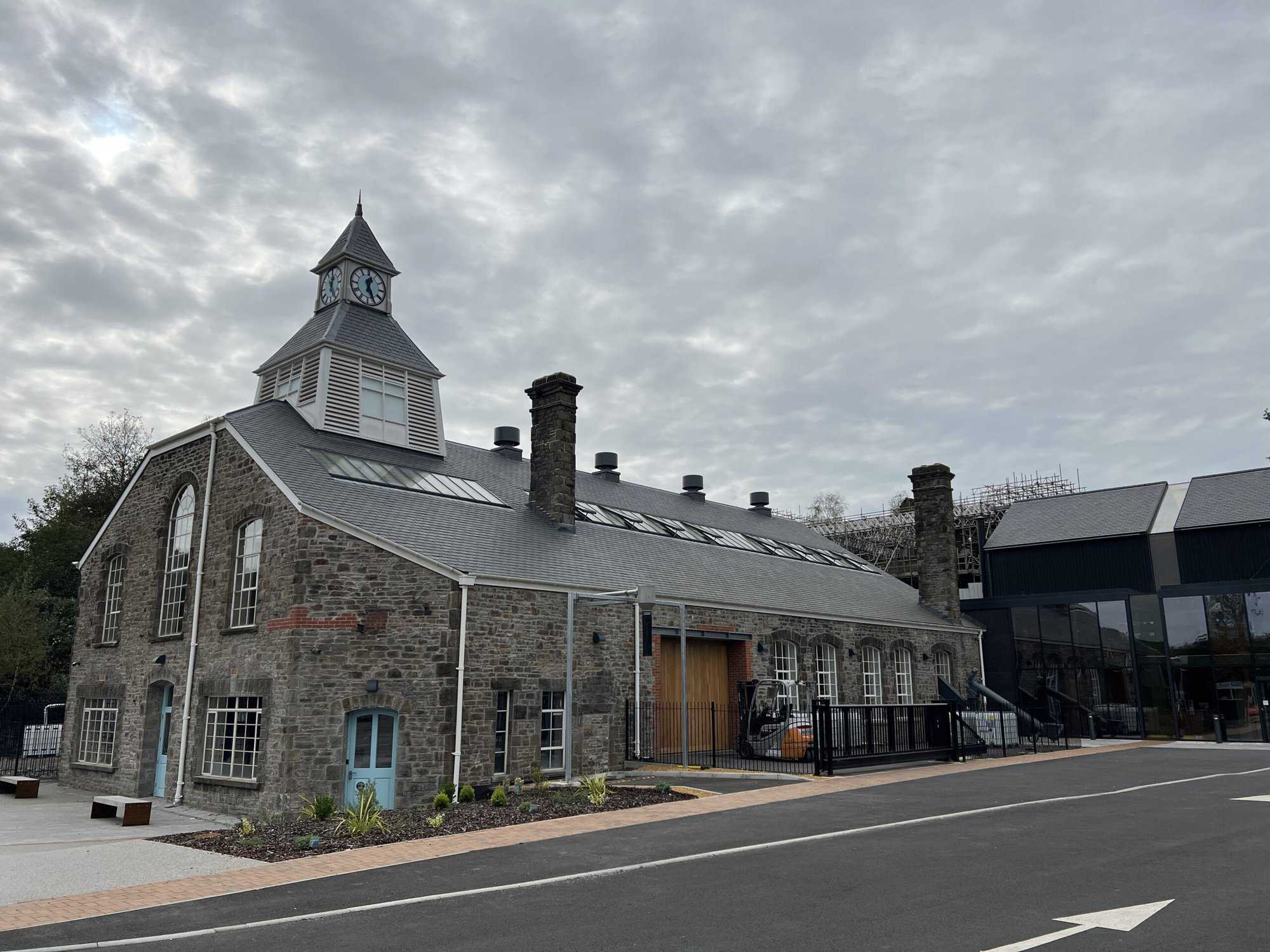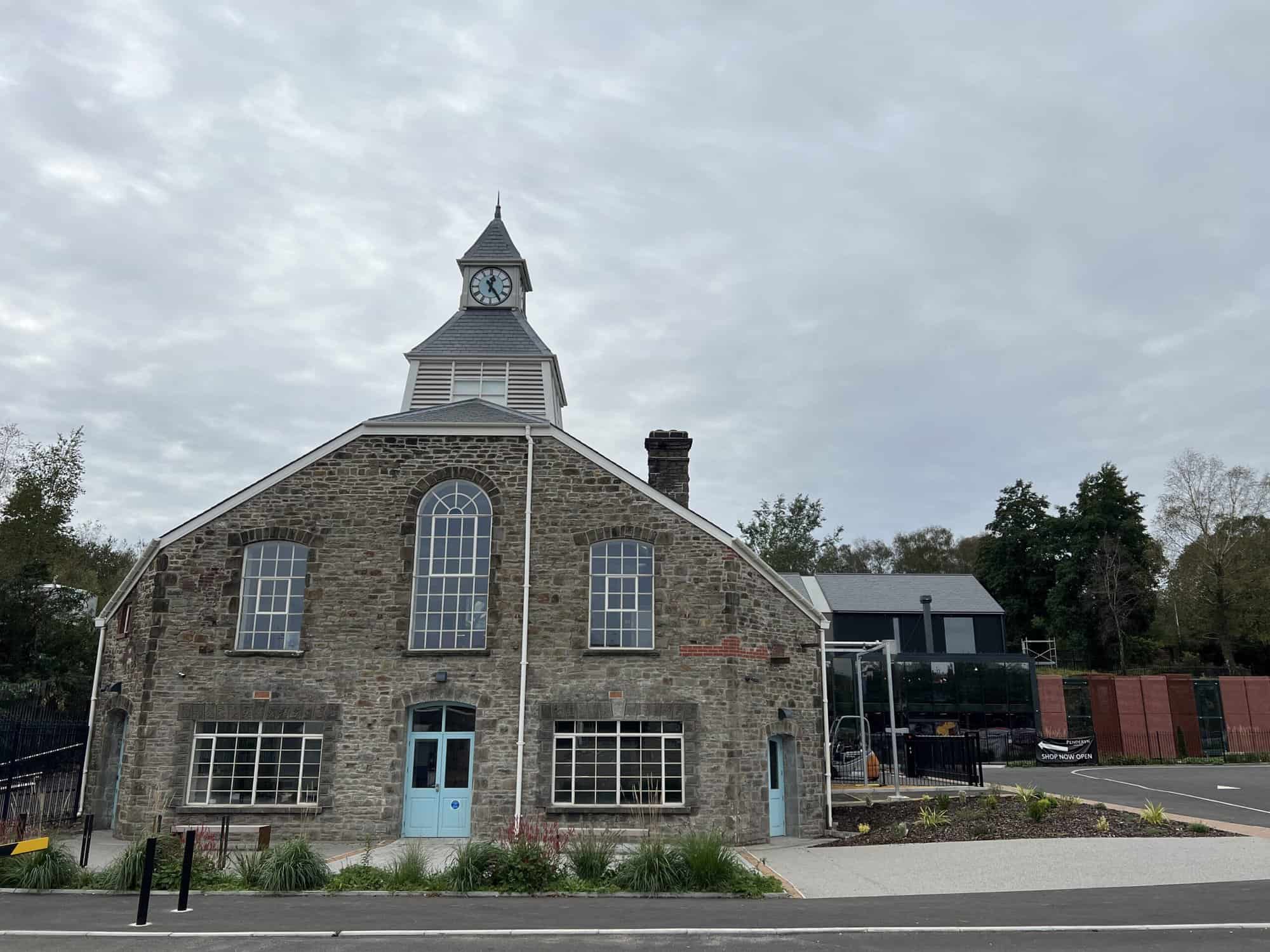 Project: Hafod Copperworks, Commercial renovation of historical site
Location: Swansea
Value: £5.1m
Client: Swansea Council
Project Details: Renovating an iconic Welsh industrial heritage site
In the eighteenth century, Swansea was the centre of the global copper industry, and the 1809 Hafod Copperworks was the largest of its kind in the world. But once it closed its doors in 1980, many of the Grade II listed buildings fell into substantial disrepair through neglect.
In 2021, Swansea Council and Penderyn Whisky joined forces to restore the former foundry and smelting works and to convert it into a must-see destination for tourists, whisky-lovers and local residents.
We were delighted to be engaged as the Quantity Surveyors for the project, and as the Project Management consultancy. The TC Consult team is fully qualified in the restoration of heritage buildings such as Copperworks, and understands the unique challenges associated with renovating buildings of historic significance.
Plans for the 12.5 acre Copperworks site included converting existing structures to house a new Penderyn Whisky Distillery, creating a new-build visitor centre with shop, office space and even a VIP bar in the fully refurbished Grade Two Listed powerhouse building.
The challenge: A logistically complex project
TC was brought in as part of a multi-disciplinary team by architects GWP. Due to the historical significance of the site, multiple archaeological and conservation specialists were involved. TC Consult has a proven track record in sourcing, contracting, and coordinating the specialist contractors needed for heritage renovations and has a large network of trusted suppliers.
A full strip and map exercise had already identified most of the subterranean archaeological remains, so that they could be appropriately logged and preserved by onsite archaeological specialists.  Conservation craftsmen, including joiners and cast iron specialists, reconstructed the Powerhouse Building and the Porters Lodge & Weighbridge.
Thinking ahead
Since the site was a former copperworks, the likelihood of ground contamination was high, and specialist contamination experts were engaged to advise.
But nothing involving the restoration of historic buildings is straightforward…
When unexpectedly high levels of contamination were discovered below ground as well, we and the specialist sub-contractors were ready to deal with it.
But that wasn't the only surprise awaiting the team.
Archaeologically significant structures and previously unidentified tunnels were also discovered below ground when excavation work started. Since these had to remain in situ, the TC Consult team collaborated closely with the architects and construction company to alter designs with work well underway. Some of the tunnels had to be mass concrete filled before further progress could be made.
At completion of the work, project management was also particularly challenging. Instead of the more usual single handover to the tenant, this project required six separate partial handovers to give Penderyn Distillery partial possession and enable them to keep to their opening schedule for the public. We advised on how best to approach this to ensure Penderyn could partially open the site whilst meeting all safety requirements.
TC Consult: Sensitive restoration specialists
On large, logistically complex heritage projects such as Copperworks, we're in constant communication with the clients, the construction company and multiple heritage specialists; liaising with stakeholders and suppliers to add value and deliver real value for money.
Early on in the restoration our project management experience meant we anticipated Covid-related supply issues with materials and proactively managed them by ordering in advance. This kept onsite construction moving forward and on budget.
Being able to think on your feet and solve problems with creative solutions, is a TC Consult hallmark. This adds real value and reassurance for clients who have an ambitious, complex project such as Hafod Copperowrks.
The project is now completed and the Distillery opened to visitors in June 2023.
"Iechyd da, Hafod!" as we say in Wales.