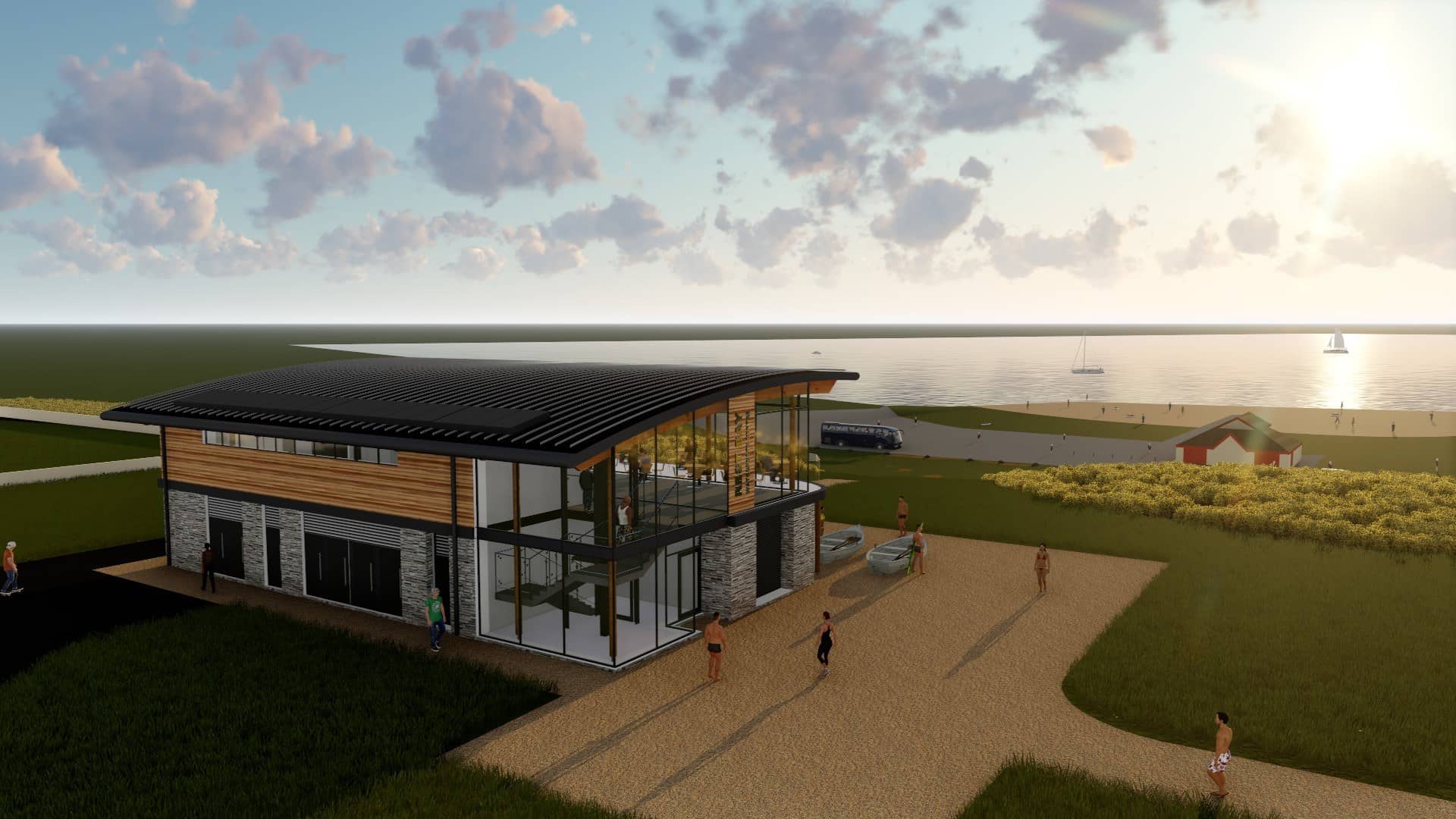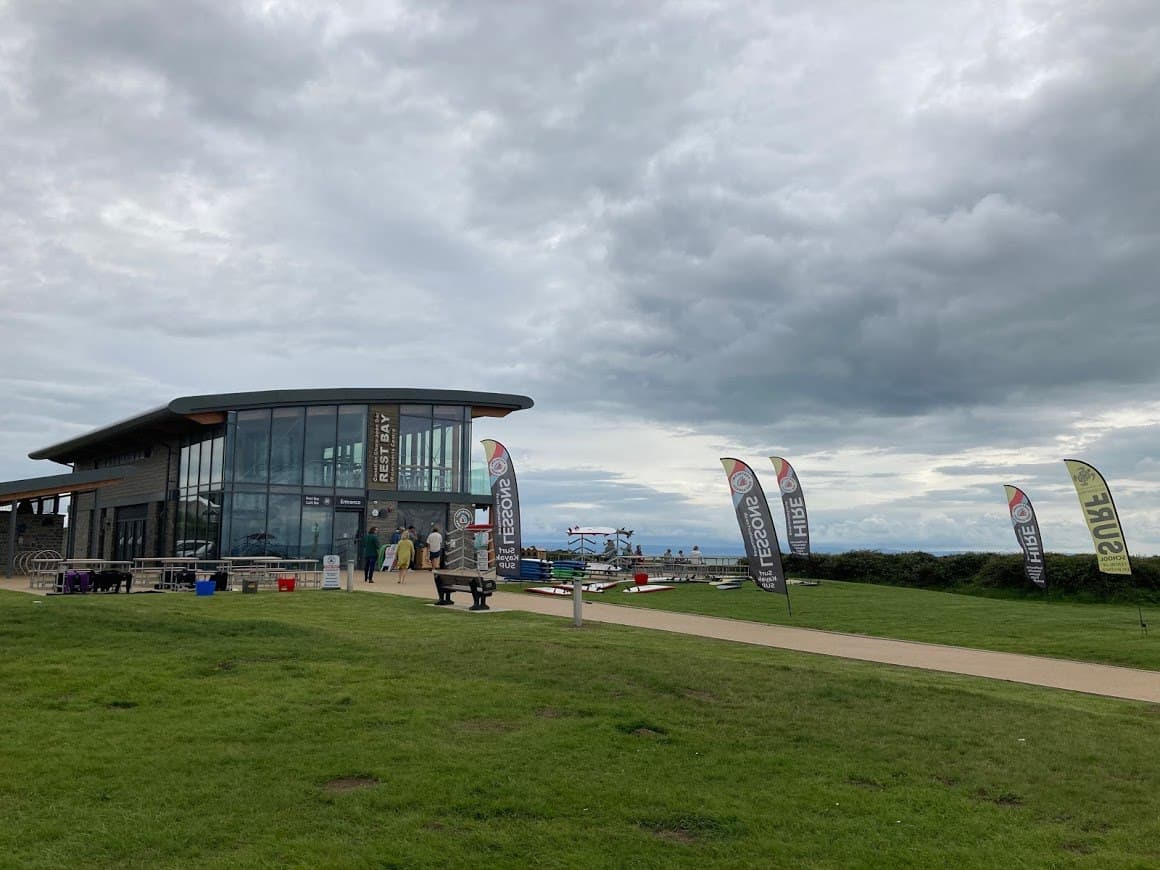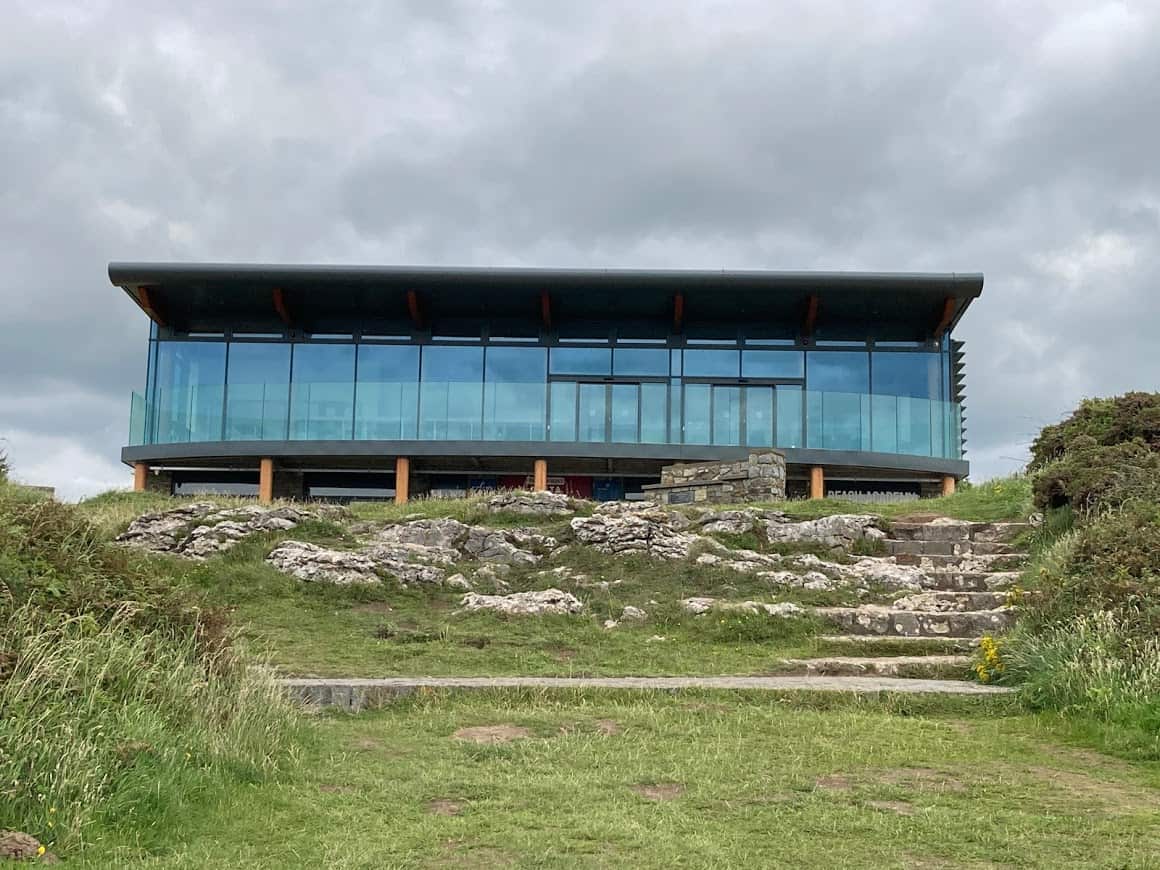 Project: Watersport Centre in Rest Bay
Location: Porthcawl
Client: Bridgend County Borough Council
Value and Completion Date: £1.5m
The new Watersports Centre in Rest Bay is a much-needed facility designed to bring together surfers, walkers, bikers and tourists and help them enjoy Rest Bay. It means more people can enjoy the beauty of the coast, as well as inspiring the next generation of surfers.
Featuring a cafe, viewing area, changing facilities, external showers, public toilets, accessible beach wheelchairs, all-weather cycle storage, outdoor terrace and tourism information, the Watersports Centre is also a base for the local branch of the Welsh Coast Surf Club, Beach Academy Wales, Rest Bay bike hire, Costa and Porthcawl Surf School which produces the Surf Report for the blue flag beach.
Built with £1.5m of EU funding, the new centre is part of the Welsh Government's Tourism Attractor Destination programme, as one of 13 must-see visitor destinations.
TC Consult acted as the Quantity Surveyor on this project, taking care of procurement, contractual arrangements and financial control. Getting involved in the early stages involved budget and cost estimating, detailed design and detailed cost planning. TC Consult was able to inform the design team of the cost implications of their designs and help control the costs. This input resulted in winning the contract, in line with TC Consult's advised cost plan figure.
Having a specialist knowledge in public procurement, TC Consult prepared a comprehensive set of tender documents that could be uploaded via the Sell2Wales site to source competitive quotes.
Accommodating new tenant needs
As the building was completely new, there were no tenants initially. As they started signing leases, the fit-out of the building needed to be adapted to meet their different needs.
The project was well underway and some of the requests related to work that had already been carried out: adding ceilings to changing areas, altering specifications of finishes, amendments to partitions, doors and screens, adding sinks, electrical sockets and telecom cabling, amending light fittings, as well as the omission of works to areas to be fitted out directly by tenants and separate metering of services.
TC kept tight cost control to keep things to budget, working closely with EPT Architects and Henstaff Construction to agree the cost of these requirements and make specification changes and omissions elsewhere to accommodate them.
'A richer, better visitor experience'
Council Leader Huw David said: "Rest Bay has long held a reputation as a superb destination for tourists and watersport enthusiasts, and the new centre is going to provide a richer, better visitor experience.
"I am grateful to Welsh Government and Visit Wales for this investment of EU funding. It is a sign of confidence in Porthcawl as a visitor destination, and I would like to congratulate everyone who has helped to deliver the new Rest Bay Watersports Centre."