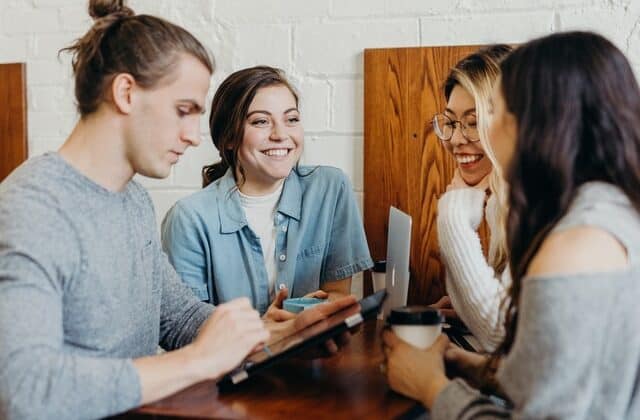 02/10/2020
TC Consult has added its name to the growing list of businesses pledging to help young people with the knowledge and skills they need to succeed in work and beyond.
The scheme, called the Cardiff Commitment, fits with TC Consult's ethos of helping others in their career path and is a great way to make a difference to young people's lives. It's also a great opportunity to promote a career in quantity surveying, project management and construction consultancy.
As well as access to placements and mentoring, the scheme encourages partners to contribute to learning materials for classrooms. Resources are developed through innovative projects involving the Cardiff Council e-learning team, teachers from Cardiff schools, local businesses and Cardiff and Swansea Universities.
What is the Cardiff Commitment?
Cardiff Commitment brings the public and private sectors together to work in partnership connecting young people to the huge range of work opportunities available.
Ultimately, the goal of the Cardiff Commitment is to ensure that all young people in the city eventually secure a job that enables them to reach their full potential whilst contributing to the economic growth of the city.
Other big names involved include Santander, Cardiff Castle, John Lewis, Microsoft and British Airways.
The next generation of Quantity Surveyors
Over the coming months, the TC Consult team will look into how best to offer help and connect with young people in the scheme. It will likely offer:
career talks
work experience placements
mentoring opportunities.
TC Consult Director and co-owner Paul Tambini said: "We didn't hesitate to sign up to the Cardiff Commitment, it's a brilliant scheme and one that really chimes with us here at TC Consult. We're passionate about creating opportunities for young people and if we can help a few people on their way to a career in the industry then we're delighted!"
He added: "At TC Consult, we know successful projects don't just rely on specialist expertise, but in great teamwork too. We're looking forward to collaborating with the next generation of quantity surveyors, project managers and construction consultants."
More information for employers, young people and schools can be found on the Cardiff Commitment website.