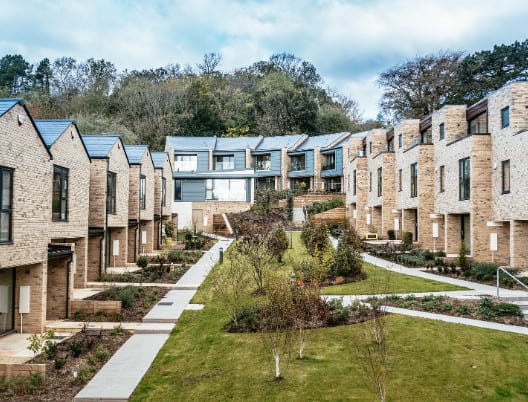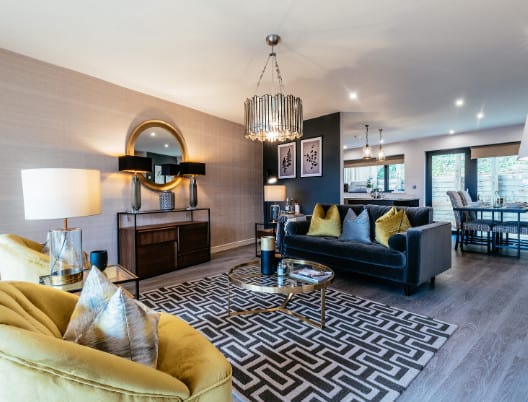 Project: 'Age-exclusive' development on site of former nursing home
Location: Arbor Vale, Dinas Powys
Client: Principality Building Society
Value: £4.5m
TC Consult was brought in to act as fund manager for this age-exclusive development by the commercial arm of the Principality Building Society, the main lender for the Arbor Vale development.
Land in Dinas Powys, formerly occupied by a nursing home, was sold with a restrictive covenant stipulating that any future development must benefit older people. A desirable and thriving village within easy commuting distance of Cardiff, Dinas Powys enjoys an attractive, gently elevated position, with views over the Vale of Glamorgan.
Following Cardiff-based property company Portabella's proposed scheme for "age-exclusive" living for people over-50 aspiring to downsize – or "rightsize" – to well-designed, contemporary homes in a tranquil setting, consent was granted for 23 two-, three- and four-bedroom townhouses set in landscaped gardens, priced at £275,000 to £450,000.
Rigorous monitoring
TC had worked well with the client, Principality, previously, forging strong relationships and delivering successful projects on time and on budget.
For this project, TC's role was to monitor construction; advise on due diligence and risk; monitor the progress of the works; advise and report on the frequent drawdowns of money against the funding; and to oversee the handover process, ensuring completion to relevant standards.
Intelle Construction was appointed the main contractor on a JCT design and build basis. Other design team members included Nigel Arnold architects; Jubb consulting engineers; and Expedite as employer's agent and principal designer.
TC's in-depth due diligence and risk-reporting is always meticulous and comprehensive and  designed to plug any gaps that could delay the project or hold up funding.
At Arbor Vale this meant checking planning and building regulations approval was in place, and all pre-start conditions had been met.
TC ensured a contract was in place for the developer and the builder and checked the budget was reasonable and sufficient for the build, identifying any risks that might push up costs.
Finally, they advised on timescales and ensured a full professional team was in place with professional warranties and indemnity insurance.
TC kept close tabs on the development throughout, certifying the work on a monthly basis. "Our priority was to protect the interests of our client by ensuring the build remained on track and within budget, allowing an uninterrupted flow of funding," said Director Paul Tambini.
Top of the class
Because Arbor Vale stands next to a primary school, deliveries of building materials could not be made first thing in the morning when children were being dropped off at the start of their school day.
For the same reasons of logistics, safety, noise and dust, heavy lorries had to keep clear of the site at school pick-up time. The narrow roads leading to Arbor Vale also had to be taken into consideration.
TC flagged up these challenges to the development team at an early stage, enabling the contractor to reach agreements with its suppliers to make deliveries between 10am and 2pm. This not only minimised disruption to school life but ensured the issue would not delay progress after construction had started.
Collaborative approach
TC places a huge amount of value on collaboration. In this development, identifying logistical risks, such as the proximity of the school, were not only in the interests of our client, but everyone involved in the project, cutting out potentially wasteful and costly delays. "Our ethos is and has always been to find solutions to get projects over the line," said Paul.
Gareth Redding, Senior Portfolio Manager at Principality Building Society said: "The team are very flexible, adapting their processes to the brief for our projects and always working alongside us to make them a success."