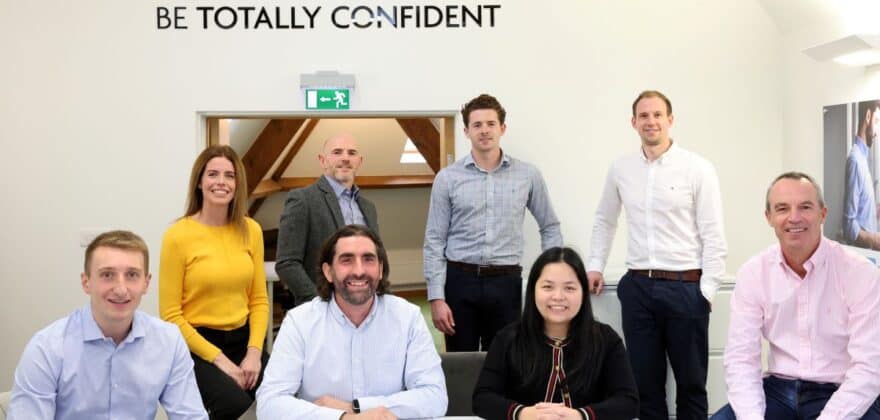 02/11/2023
We're excited to announce a renewed focus on our Wales-based project portfolio, after completing a shareholder buyout with the help of funding from the Development Bank of Wales.
TC Consult was founded almost 17 years ago by partners, Paul Tambini and David Champs, and provides core services in project management and quantity surveying. Paul Tambini will now take sole ownership of the firm in a deal brokered by Llantrisant-based SME Finance Partners and advised on by Acuity Law.
Supporting Paul is our Operations Director, Adam James, and former Tata Steel Director, Colin Harvey, from SME Finance Partners, who will work closely with TC Consult's senior management team to maximise opportunities for growth and develop its core services.
"This is an exciting new chapter in the journey of TC Consult," said Paul. "Over the past 16 years, we have worked on some high-profile projects, both in Wales and further afield. Our association with SME Finance Partners will enable us to renew our focus on the traditional strength of the business, which is providing a responsive and reliable service to our core customers and surpassing their expectations on every project."
TC Consult's clients have ranged from Unite the Union to 3M UK Plc and we regularly deliver schemes involving national retailers, including Greggs, Costa and Sainsbury's. The firm has acted as employers' agents on numerous design and build contracts and delivers streamlined property fund monitoring services to the likes of the Welsh Government, Principality Building
Society, Barclays and Handelsbanken.
We've developed a particular specialism in working on listed buildings and heritage projects and is the sole supplier for project management and cost consultancy on the National Museum of Wales framework for essential maintenance projects. Recent projects include a replacement roof on the Grade I listed National Museum of Wales building in Cardiff as well as numerous decarbonisation and energy efficiency upgrade projects at Big Pit, St Fagans, Drefach Wool Museum and Swansea Waterfront.
Other recent commissions include the redevelopment of the Palace Theatre and the £7 million Hafod Copperworks development in Swansea, where Penderyn Whisky has opened an operational distillery and visitor attraction. It has also won a contract with CADW to work on a new £2m refurbishment project at Castell Coch, north of Cardiff.
"Our focus is to continue to invest in and grow our team, who are trusted by our clients to add value to each and every one of their construction projects," added Paul. "We are committed to delivering exceptional service and fostering a culture of collaboration and commitment to go above and beyond what is anticipated by clients.
We believe that a happy team means happy customers and that is what motivates us. Staff and customer satisfaction will be at the heart of everything we do.
"I'd like to thank Dave for everything he has contributed to the business over the past 16 years and wish him well in his new endeavours."
Chris Thomas, co-founder of SME Finance Partners, said: "It was great to advise Paul through the shareholder buy-out and we were confident that Development Bank of Wales would have an appetite to fund the deal.  We look forward to continuing to support Paul and the TC Consult team through our flexible finance director support, helping the business to
continue to grow."
Navid Falatoori, senior investment executive at the Development Bank of Wales said: "With an impressive track record in the construction sector and an experienced senior team, we are pleased to be providing the funding for this buyout, enabling Paul to take the reins of TC Consult. The deal, which was funded from the Wales Flexible Investment Fund, will help the
team continue to grow this already successful business, from its base here in Wales."