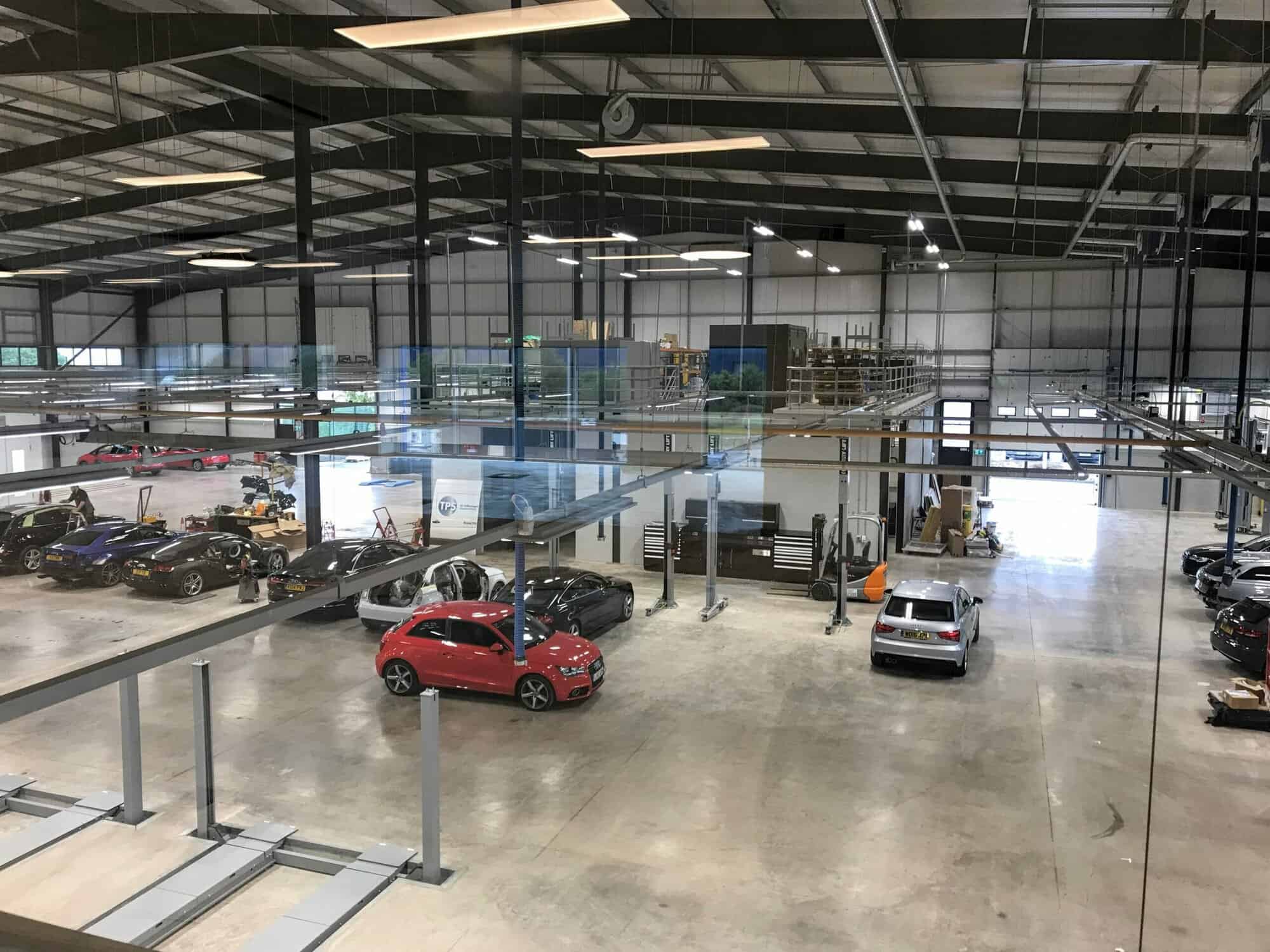 Project: Pre-delivery inspection centre for Mon Motors Group
Location: Chepstow
Client: Mon Motors Group
Value: £4.3m
Completed: November 2019
The new VW Group & Ford dealer pre-delivery inspection centre in Chepstow needed to be a building like no other. It had to be able to handle inspection, preparation, storage, repair and maintenance. Not only that, it had to be built before the leases ran out on the other, temporary facilities the group was using. 
The building needed specialist equipment, access and security measures to be brought together in a unique way. As Mon Motors Group had worked with TC Consult on other projects to deliver extensions and refurbishment projects, they knew they would be the right team for the job. TC Consult acted as Project Manager and Quantity Surveyor to manage the design team, control the budget, procure a main contractor and manage the building contract through to completion and handover. 
Flood risk
The main problem to completing the build on time and to budget was getting planning consent. Natural Resource Wales wanted to protect the building and occupants from a 1 in 1,000 year flooding event (less than 0.1% chance of flooding in any year) by raising the site up. By liaising closely with the organisation and bringing in the right specialists to help understand the landscape, TC was able to show that the flood risk mitigations would be enough.
Coordinating contractors
Because the building design was so unique it brought together various specialist equipment companies. TC liaised with them all, getting their coordination to be able to manage the intricate and complex build. TC was constantly on hand to advise, manage the main contract and deal with any contractual claims.  
A new building, fit for the future
The premises meets the original brief, delivered within the set budget and despite some programme delays, the client is now out of their temporary facilities and using the whole premises as intended. 
The new building is fit to take VW Group into the future with its multi-purpose building that includes:
2,800m2 of workshop space

870m2 of call centre office space over two storeys

550m2 valet building

600+ car parking spaces

HGV delivery access

premises security control.