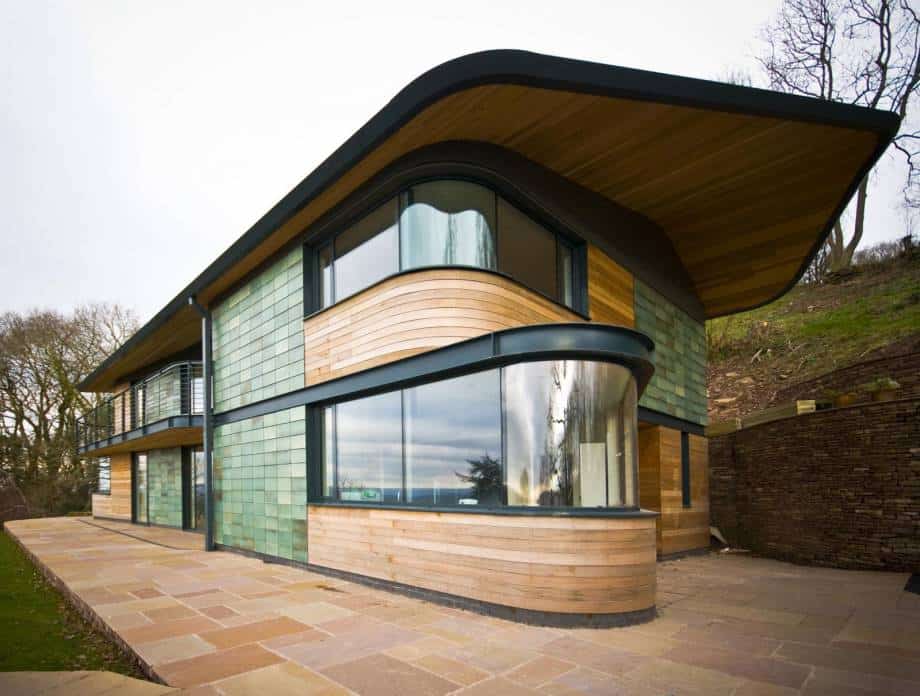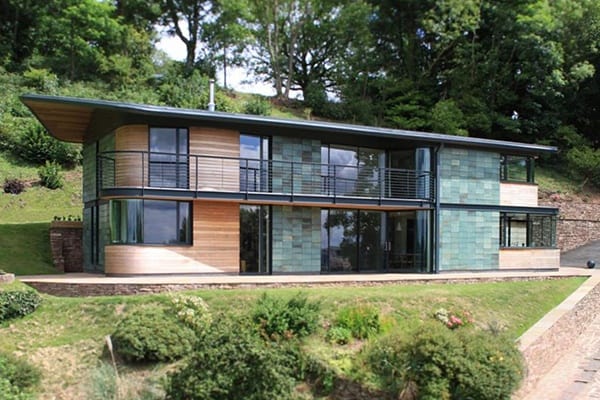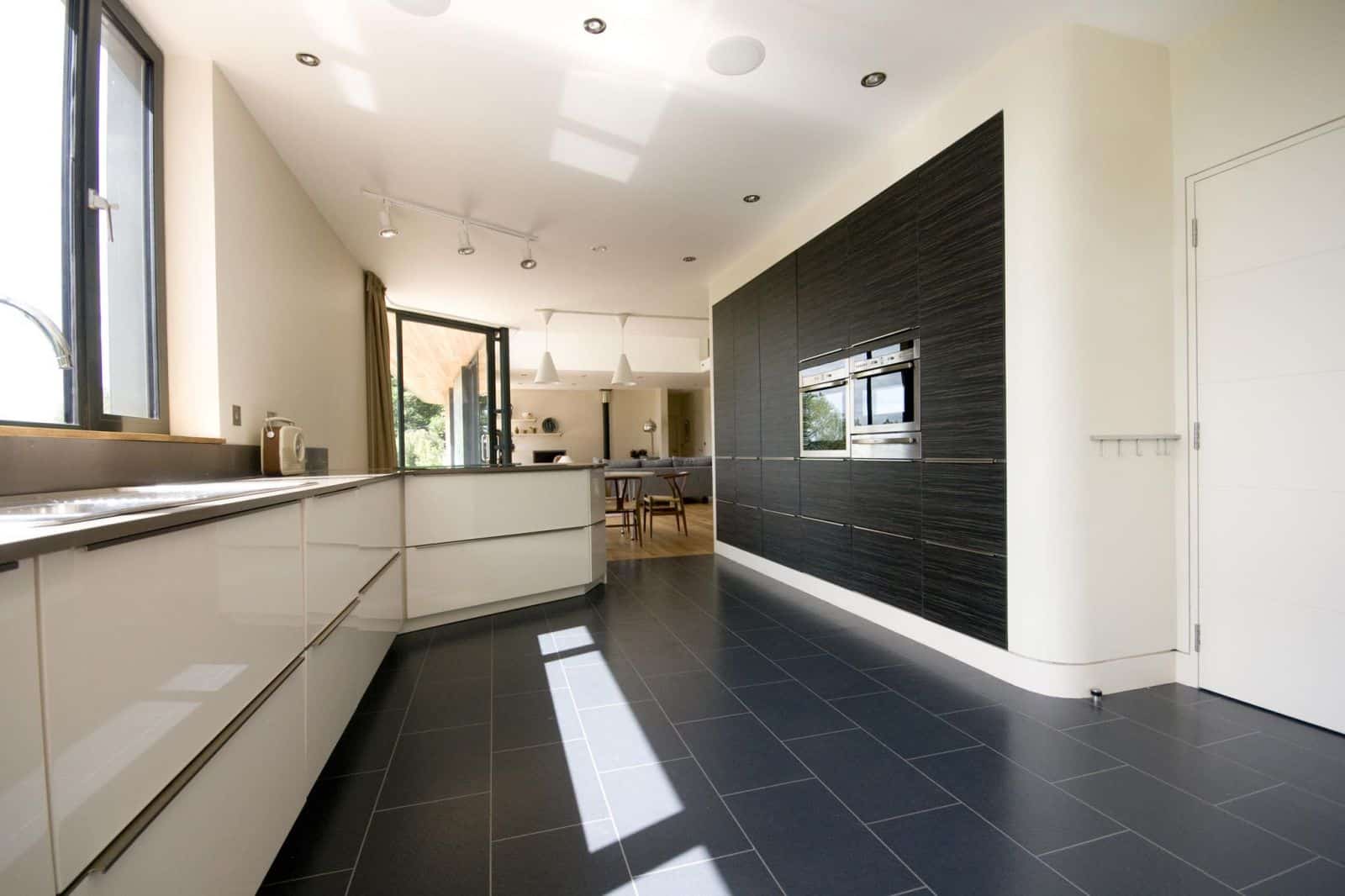 Project: Blue Door
Location: Wye Valley
Client: Private
Value: Confidential
Project Details:
TC Consult were appointed as Cost Consultants for this new build bespoke dwelling in the Wye Valley AONB in rural Monmouthshire, enjoying far-reaching views over the pristine surrounding countryside.
The building designed by Hall + Bednarczyk Architects in Chepstow, is the winner of a 2011 RIBA Award for architecture and a double finalist in the 2010 Brick Awards (Best House and Most Innovative Use of Clay Products).
The highly insulated house is heated by a ground source heat pump augmented by a heat recovery system, resulting in a 60% reduction in energy usage compared to building regulations, and achieves Code for Sustainable Homes Level 4.
The outturn construction cost was delivered within the cost plan prepared by TC Consult, and together with the award recognition, has resulted in a hugely successful project for all involved.
(Photography by: Hall + Bednarczyk Architects)