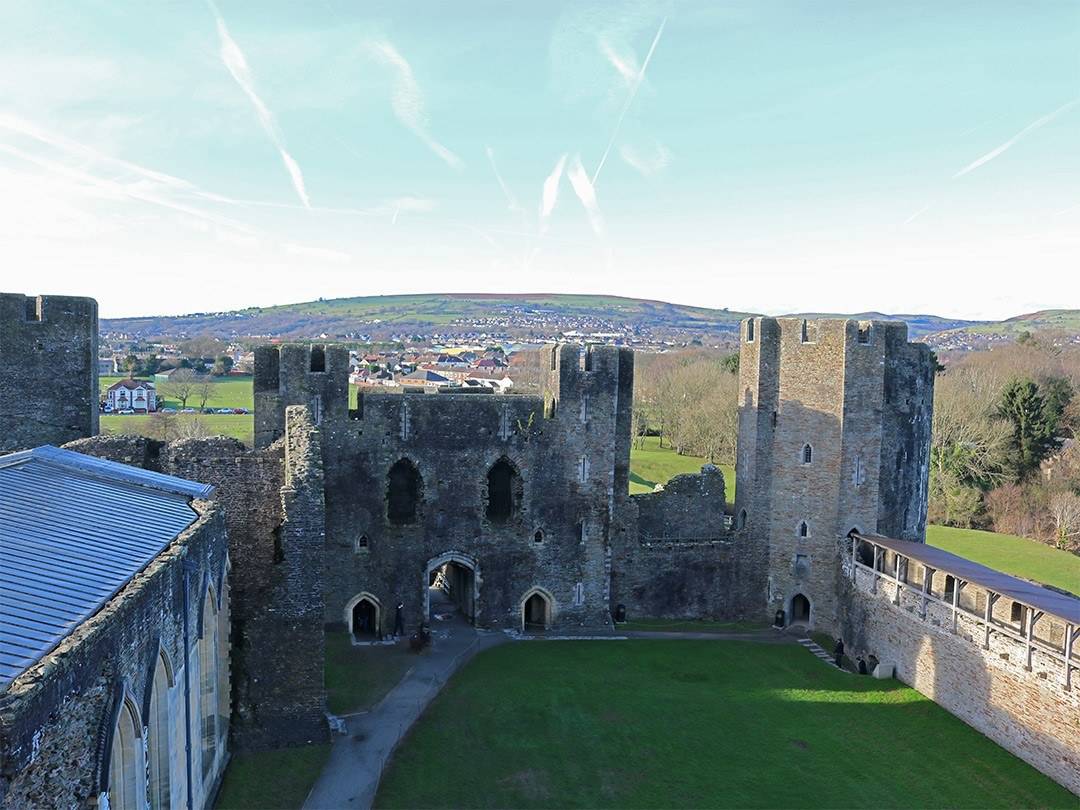 Project: Caerphilly Castle Visitor Centre and Pedestrian Routes
Location: Caerphilly, South Wales
Client: CADW/ Welsh Government
Value: £5m
Completion: Due for completion mid 2021
Caerphilly Castle is Listed Grade I, the largest medieval castle in Wales and one of the finest in Europe. Its concentric plan-form was the precursor of the great Edwardian castles of N Wales. Scheduled Ancient Monument.
TC Consult worked on a project previously to build a visitor centre for the castle and has now been appointed to work on the pedestrian routes. This project required works to a Scheduled Monument requiring a Scheduled Monument Consent (SMC) & Heritage Impact Assessment (HIA). The project involves careful consideration of the unique heritage & sensitivity of the site in design, planning, approvals & construction methodology, whilst never losing the project functional objectives. TC Consult's extensive heritage experience was essential for this project.
TC Consult was appointed as Quantity Surveyor due to our clear understanding of CADW requirements, having worked with CADW on their frameworks and retained for 8 years.
Client testimonial
"TC are different because of the calibre of the staff and their professionalism, their friendliness and openness, and if they make a mistake instead of leaving it and hiding it, they discuss it with you and let you know how they have resolved the issue."
Stephen Jones, CADW