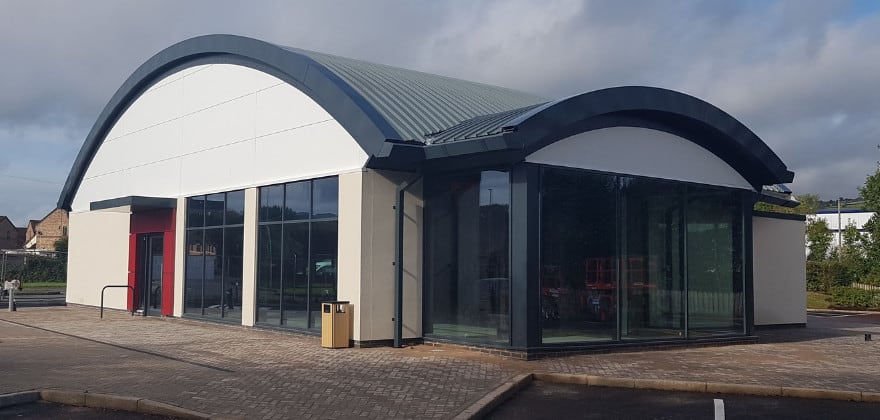 Project: Costa Drive-Thru
Location: Gallagher Retail Park, Caerphilly
Value: £350k
Client: Private developer
Project details
TC Consult is pleased to have acted as Employer's Agent in the development of a third Costa drive-thru, complete with an outdoor seating area, in Caerphilly.
The project involved converting the former Pizza Hut restaurant unit on Gallagher Retail Park, which had been empty since 2016.
Problems brewing
The building needed to be partially demolished, extended and refurbished: a project that created a few engineering challenges, including how to reuse the existing structural steel frame and connect the extension to it, and forming the drive-thru lane in the existing car park.
Service with a smile
TC were able to work with the design team and the contractor to resolve the challenges satisfactorily for both the client and Costa Coffee.
Throughout the project, TC ensured all of the contractual obligations in the lease were delivered via a seamless back-to-back process with the main contractor, Jones Brothers.
Growing jobs
A typical Costa outlet is said to bring around 18 full or part-time jobs to the area. Speaking before the drive-thru opened its windows, a spokesperson from Costa said they were looking forward "to being an active part of the local community."