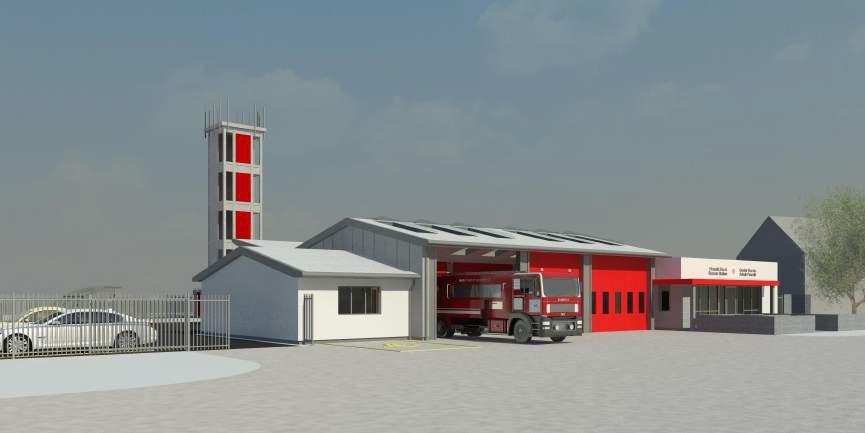 Project: Penarth Fire Station
Location: Penarth, South Wales
Client: South Wales Fire & Rescue
Project value: £2m
Status: Project on hold
Project Details
TC Consult were appointed as Project Manager and Quantity Surveyor to work on the project at Penarth Fire Station, South Wales. The station was in need of upgrading and had two site specific challenges: the station needed to remain live during construction and it was located within a residential area.
A lot of time and consideration was given to how the scheme could be safely delivered with these two key constraints. The options considered involved very intensive public consultation with local residents and the local authority, and the final a scheme proposal was carefully considered and utilised temporary on site accommodation for the duration of the works to keep the station operational.
The scheme was designed to a BREEAM Very Good standard, planning permission obtained and competitively tendered with the preferred contractor's offer in line with TC Consult's pre tender estimate. The scheme is currently on hold, pending SWFRS decision to proceed.
Client review
"They raise things along the way and give more than just the standard role, you don't usually get that from the others. It's almost like 'phone a friend' option and it's worth its weight in gold. Service is always good and my colleague likes working with TC Consult as well, when you start to develop that relationship you just want it to continue."
Nick Corrigan SWFRS