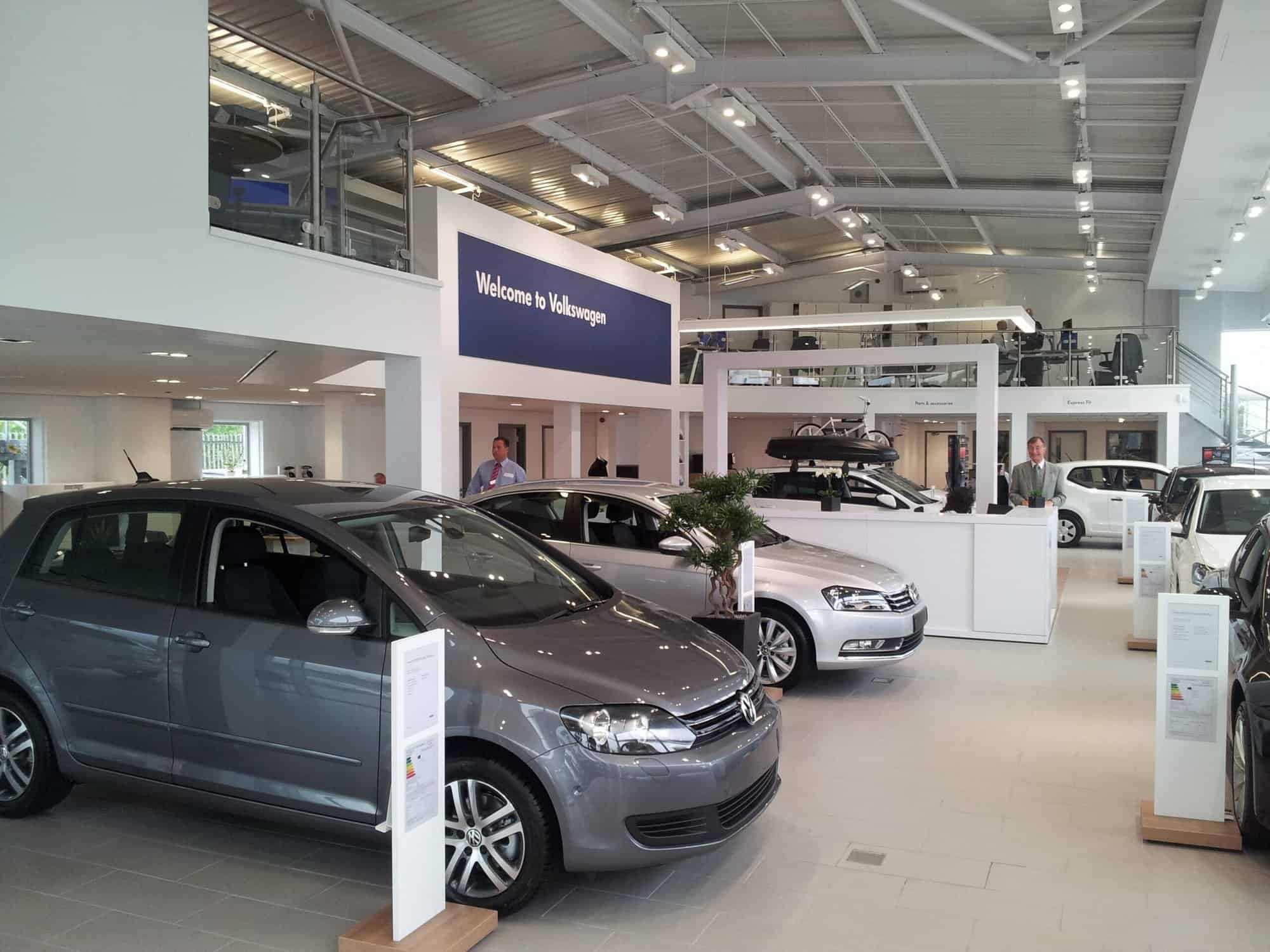 Project: Volkswagen Showroom Extension & Refurbishment
Location: Merthyr Tydfil
Client: Mon Motors
Value: Confidential
Project Details:
This project was carried out in order to meet Volkswagen's new brand standards in their Merthyr Tydfil showroom. The works included full structural extensions, modifications to / replacement of glazed curtain walling, structural flooring work, new floor ducts and tiling, new showroom lighting and fit out, together with new staff offices and back of house refit. TC Consult provided full Employer's Agent & Quantity Surveying services to control the design and build contractors.