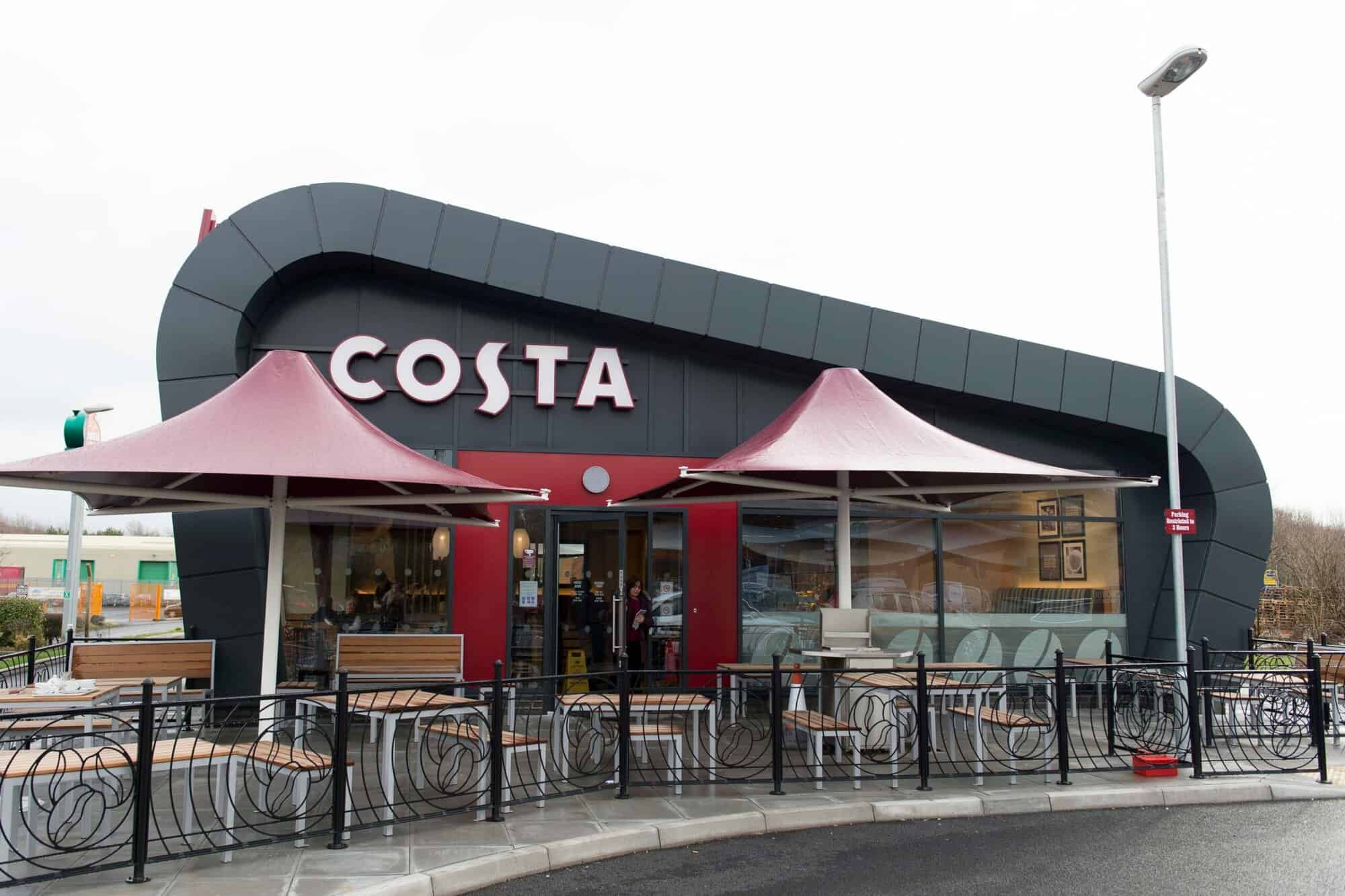 Project: Costa drive-thru Swansea
Location: Swansea
Client: Private developer
Value: £750k
The first Costa drive-thru in Wales caused a lot of excitement when it opened – it's clear the people of Swansea were ready for a caffeine fix.
With an iconic curved roof, the flagship cafe saw the national coffee chain expand into Wales with a new offer for customers: getting coffee on the go, without having to leave the car.
TC Consult joined the project as Employer's Agent, Quantity Surveyor and Construction Design and Management (CDM) co-ordinator to advise on health and safety matters.
Unforeseen sewer problem
The standalone building was due to be purpose-built in Parc Tawe but there was an issue: an existing sewer was 4 metres underground right where the building was planned.
TC Consult knew that conventional methods of moving the sewer would involve closing the road and causing disruption to local traffic. This was something they wanted to avoid as it would add time and costs to the project.
TC Consult's solution
To mitigate disruption to local businesses and infrastructure, TC decided to use specialist pipe-jacking techniques to divert the sewer. This method means pipes can be laid without digging trenches and are assembled then pushed into position by a hydraulic jack. It was quicker and meant the road didn't have to be closed.
The outcome for the client
The build was completed on time and to budget, due to the solution TC Consult came up with, and they've since been appointed to deliver a further two Costa Drive Thrus with the developer.
Matt Bryant, Actoris said: "TC Consult has acted for us on numerous projects, carrying out roles including initial cost appraisals, project management and employer's agent roles. The projects have ranged from small retail schemes to 60,000sq ft leisure developments. The TC Consult team has always worked extremely hard, professionally and with care in helping to deliver many challenging projects. I can fully recommend them to help you with your QS and project management requirements."
Project completion: 2017