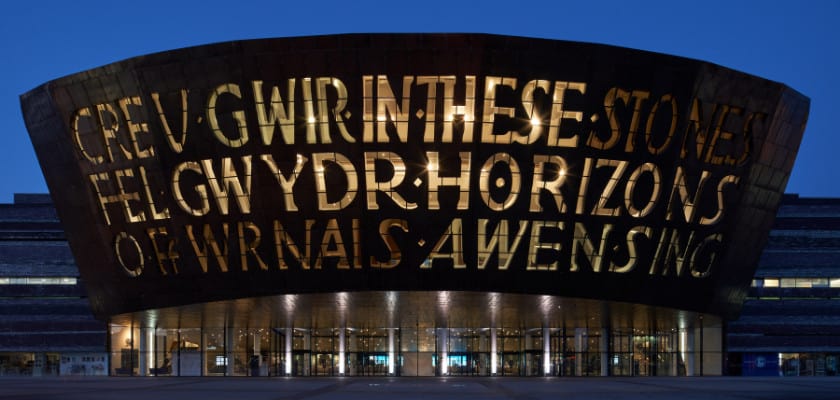 20/05/2022
Our procurement and contract strategy advice is essential in making the right start.
Wales Millennium Centre is one of the country's iconic buildings, located on a 5-acre site in the centre of Cardiff Bay. It opened in 2004 at a cost of over £100m, and houses the main Donald Gordon Theatre, with its 1,896 seats.
Fit for the future
It's now time for the building spaces to flex to meet new user experience preferences, today's evolving demands and also future needs.
We're delighted and proud that TC Consult will be a part of this exciting, high profile project for such an iconic Welsh building. The project involves refreshing all the key internal public spaces outside the auditorium and its studios. This will include:
New central, relaxed welcome area with bar and co-working zone
New cabaret area with stage, bar, green room and dressing room
New members' lounge.
With a multi-million pound project budget, it is currently out to market for construction bids; and is expected on site in the summer, with a completion date set so that the public can see and enjoy the results over Christmas 2022.
How we affect the process from the outset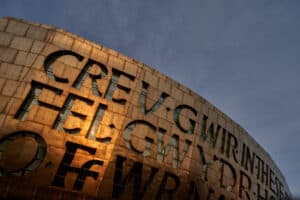 TC Consult has already made the process easier for our new client, Wales Millennium Centre. We've provided expert procurement and contract strategy advice; backing this up by providing the management of the contract through to a smooth handover.
Helen John, in-house project manager at Wales Millennium Centre, selected TC Consult for this important role having used us for expert H&S advice to comply with CDM Regulations.
"It was clear that I needed to remain focused on my client role of leading a series of very high quality projects, without construction affecting the extremely busy, post-Covid performance schedule here at Wales' main arts venue.  
TC Consult has the right people to support me in delivering this project, with their expertise and resources. But I particularly like their professional but easy-to-use approach, having already used them for H&S advice.  
After what had been a complex initial design stage, I approached David Champs for contract administration support. He first offered some procurement and contract strategy advice that was great, and made matters far more straightforward for us and the contractors. 
David then brought in an experienced, client-friendly Employer's Agent team in Adam James & Rob Haywood. Rob is regularly on site to meet with me and the team, which is essential on a live building project. Adam manages the team, so I know that there is further support for Rob and for me behind the scenes whenever needed."
Helen John, Project Manager, Wales Millennium Centre
Want to make the construction process easier?
To speak to David or another member of the TC Consult team about how you, or your clients, could benefit from a project strategy review: get in touch by phone, social, web chat or email – for a no obligation initial meeting.
TC Consult offers Employer's Agent, project management and quantity surveying services, plus CDM and development consultancy advice. We operate across the whole of the UK, based out of offices in Cardiff and London.