10/03/2022
Flexibility at its finest
When work began in 2020 at Hafod Copperworks, we knew we were in for an interesting journey to get this magnificent building respectfully restored.
The job was to provide expert Quantity Surveying and quality Project Management for the smooth running of the operations. This former copper foundry and smelting works was to be restored to become a new distillery site, with associated visitor centre and ancillary buildings. The project is undertaken by Swansea Council and Penderyn Whisky.
Being a dilapidated site meant that the project needed multiple specialists to be involved and co-ordinated throughout. Archaeologists were necessary because of the industrial history of the site and the watching brief requirements during the works. This way, any discoveries made in respect of the previously covered buildings or infrastructure could be recorded and preserved where possible. We also required contamination specialists due the high level of ground contamination left behind by the copper smelting process, who advised on remediation and works to remove any local hot spots.
In addition, numerous conservation specialists were needed in the reconstruction of the Powerhouse Building and the Porters Lodge & Weighbridge. This included joiners for the cut timber roof and detailing, as well as cast iron specialists who repaired and re-fabricated parts for the cast iron supports within the buildings. The existing windows and doors were also re-used and repaired wherever possible, to maintain the overall character of the buildings, which again required specialist sub-contractor involvement.
Our skillful team was on hand with their expert industry knowledge, aiding progression of the project every step of the way; and adding value by having key control over the changes. As both post-contract Project Managers and Quantity Surveyors, we developed the framework that was put in place when forming the Contract, to enable regular reviews of the information provided so that risk could be managed on behalf of the Client. This included an updated Risk Register and Project Execution Plan, as well as early meetings to resolve any outstanding matters prior to construction taking place.
Following commencement on site, our QS team assessed any claims or applications for payment to ensure that value for money was provided to the Client, and that any money spent was fully identified. The clear communications and ongoing review of costs have ensured that the only surprises found on the scheme have been in respect of uncovered archaeology.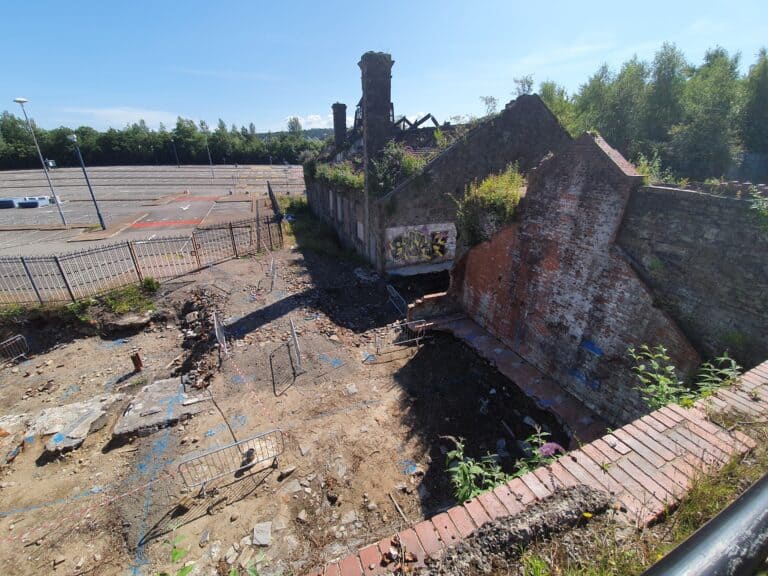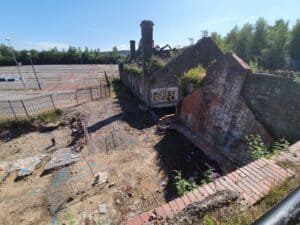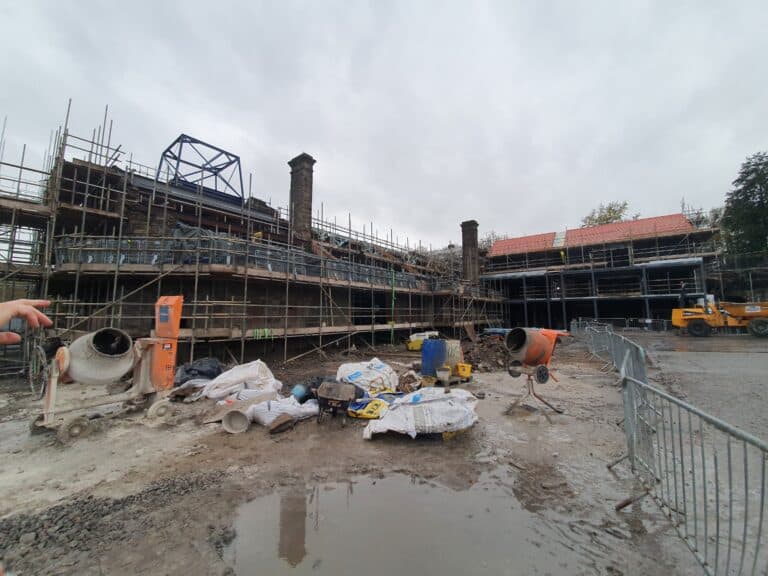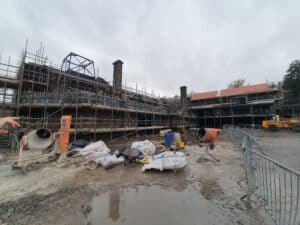 As with all renovation projects, there were unforeseen challenges. Due to archeological and contamination factors, some significant issues below ground were discovered. A full strip and map exercise was carried out on the site prior to contracts being put in place. This was to identify the bulk of the below ground archaeology, and to ensure that any artefacts found could be properly preserved. Some deeper structures and finds remained there and that meant designs had to be altered to suit the features left in-situ.
It was a similar story with the ground contamination, where a full suite of sampling took place pre-contract, and localised 'hot spots' in horizontal flues were remedied as works progressed.
Brexit and Covid-19 volatility was overcome with advance orders for materials, to ensure that they could be procured in line with the programme and that cost increases didn't impact the Client significantly. Similarly, wherever specialist sub-contractor orders and booking could be made early, these were confirmed and the slots held within the programme, so that potential delays could be mitigated.
Despite the various challenges which major heritage restoration projects pose, our highly qualified team is equipped to take on the challenge and we can't wait to see the results here at Copperworks, Swansea when the new Penderyn distillery & visitor centre opens, giving these buildings a long overdue new purpose.