24/05/2018
Zip World's Adventure Terminal was the winner for the Commercial Category at last night's RICS Wales Awards.
The RICS Awards showcase the most inspirational initiatives and developments in land, real estate, construction and infrastructure. They celebrate the achievements and successes of RICS professionals and their impact on local communities, so we are delighted to have been involved in this award winning project and recognised as one of the partners who delivered it.
BBC Wales TV presenter, Lucy Owen hosted this year's sell-out ceremony held at the Radisson Blu in Cardiff and Team TC had a great evening with guests to celebrate as 16 of Wales' most impressive and community beneficial property schemes battled it out for top honours!
Commenting on Zip World's winning project judges said "With the historic back drop of Penrhyn, the building blends perfectly into its surroundings, echoing the Welsh slate industry with a mix of material from Penrhyn and Cwt-y-Bugail quarries. These surroundings have brought a whole new dimension to what Zip World can provide, feedback is hugely positive. Zip Worlds Adventure Terminal has been very successful and has created more jobs and opportunity for the area"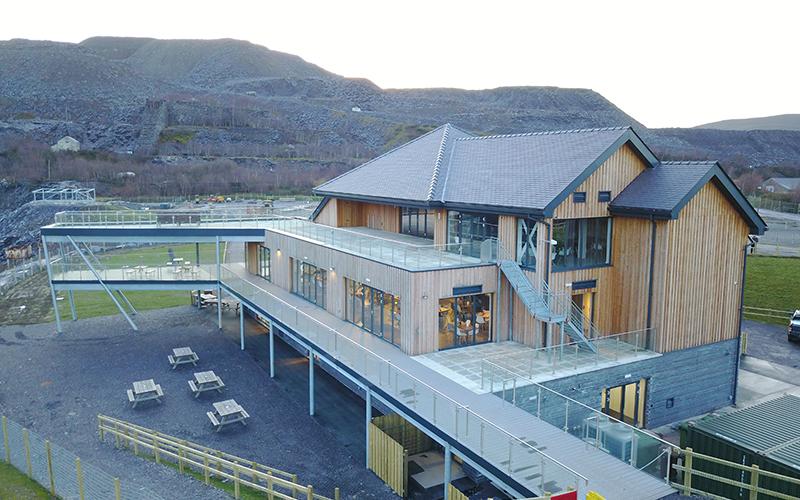 Judges also commended how TC Consult along with Lawray Architects and WRW Construction worked together to enormously enhance the visitor experience, widen accessibility and continue to boost visitor numbers to the locality and to the region of North Wales.
David Champs, Director at TC Consult said "We loved working on this project, not everyone knows that the new zip line, Velocity 2, happens to be the longest zip line in Europe and the fastest in the world! So not only was this an incredibly exciting project to be a part of but the work has now been recognised with a highly prestigious RICS Award. We couldn't be happier for our client and the project team we worked with!"