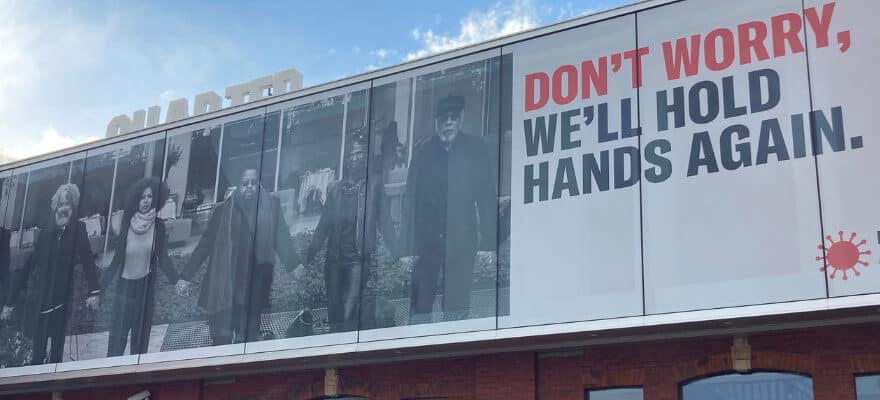 28/04/2021
TC Consult have been appointed as Project Manager, Quantity Surveyor and Employer's Agent on a new build development at Chapter Arts Centre, a diverse arts venue in Pontcanna, Cardiff which this month celebrated its 50th anniversary.
The project is intended to replace and expand the current accommodation space for artists and creatives at Chapter's Market House by some 60-70%. It will also offer more flexibility, enabling tenants to modify the space to meet their varying needs.
The catalyst in a multi-phase masterplan, the development follows TC's earlier involvement in a feasibility study to explore the redevelopment potential of the Centre, which is one of Europe's largest art complexes.
"We've been pleased to apply our skills in an unusual but exciting way," explains TC Director Paul Tambini. "Rather than starting with sourcing a contractor, we were tasked with securing a developer who could buy and redevelop Market House and then use the proceeds towards a replacement building elsewhere on the site. Following a comprehensive tender process and benchmarking exercise, we selected Waterstone/Jehu."
TC have since been working alongside property surveyors Cushman and Wakefield and architects Chamberlain Moss King to develop a roadmap for the project, which will involve demolishing existing buildings, preparing the site and reconfiguring car parking space before building and fitting out a new three-storey workspace.
With multiple requirements from partners and funders such as the Welsh Government and Cardiff City Council, meticulous stakeholder management will be key; in addition to complying with all statutory requirements in relation to planning, building regulations, SUDS, DDA compliance and so on, the build will also need to include energy efficient proposals with minimal carbon footprint impact.
And as a live operation with particularly confined space on site, the work will need to be carefully phased. Fortunately, TC have a reputation for excelling in both these areas.
Like many art and entertainment venues, the last year has been a difficult one for Chapter and the creative industry more generally in Wales, but Chapter CEO Andy Eagle is confident that the latest development will help their community to recover:
"We're delighted that TC will be taking forward the first major project of our joint venture to help grow our offering to art and cultural organisations," he said. "We would not have got this far this quickly without TC's expertise. Paul's understanding of property development has been fundamental to the successful selection of a developer and the production of a mutually satisfactory partnership agreement and will continue to be vital as the project progresses."
With the pre-application programme now in place and further funding in the pipeline, TC are looking forward to overseeing the planning application with LRM planning and PHG Consulting Engineers.