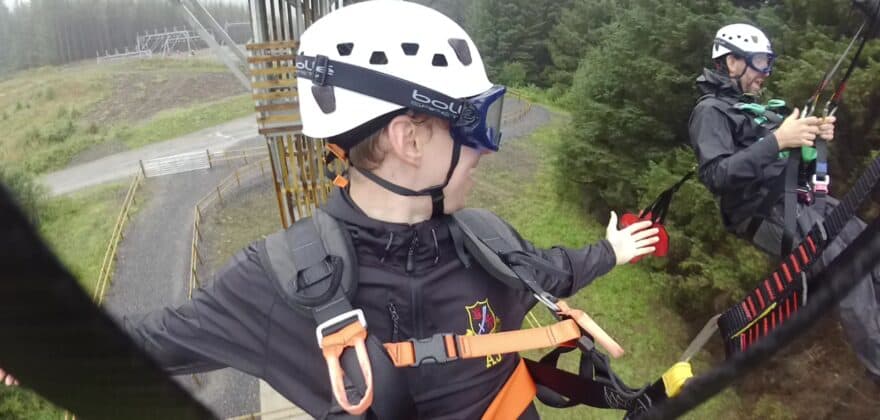 05/10/2021
Back in the office and straight out of our comfort zone. We took on a new challenge. This one would see us take flight on the fastest seated zip line in the world.
Over the past 18 months our team have navigated the virtual world of video calls and online catchups. To celebrate coming out of lockdown, we came together to brave the wild Welsh weather for a day of epic thrills and team bonding.
Despite the rain storms and fog, we pulled together, as we have done over the past 18 months. We took on the elements in a daring zip line over the Welsh countryside. The dramatic backdrop to this rapid zip line was one plucked straight from an adventure film. As we descended through the low clouds, the long way below was spectacularly revealed past dangling legs. Side by side we took to the skies on the Phoenix, each living out our inner Indiana Jones fantasy.
It was a real treat to visit our client Zip World. We built the main building at their North Wales site in Penrhyn Quarry which includes the modern Blondin Restaurant. Take a closer look here https://www.zipworld.co.uk/blondin-restaurant. We'll be back next time to take on the Tower Coaster and fingers crossed the great British weather will hold out.
If you'd like to see how a couple of our team members Adam and David fared on the Phoenix, check out the footage here.