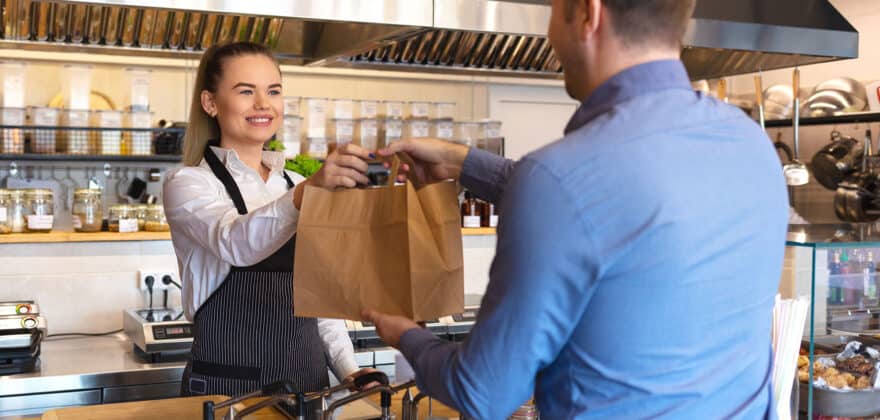 05/05/2021
Roadside retail has come a long way from Watford Gap. It was back in the final days of the 1950s, that the very first services opened there on what was then the UK's only real motorway, the M1.
From that point onwards, things have motored ahead at speed — via the launch of a Drive Thru restaurant by McDonalds in Manchester, in 1986; to the first Costa Coffee equivalent arriving with much fanfare in Wales, in 2017.
The flagship Costa café made something of design statement on its debut in Swansea, with its iconic curved roof and generous budget. The local public, though, were ready to visit almost as soon as the branding was visible, recalls Paul Tambini, Director and Co-Owner of TC Consult:
"Once the sign went up during the build, the buzz was already happening— even with work ongoing behind a perimeter fence, would-be consumers would approach site staff and ask whether they could grab a coffee-to-go."
TC Consult joined the landmark project as Employer's Agent, Quantity Surveyor and Construction Design and Management (CDM) co-ordinator to advise on health and safety matters. Little more than three years later, the firm is already on its third scheme for the same chain, adding Milford Haven and Cardiff to the drive-thru map. Development is rampant says Mr Tambini:
"Pre-COVID, the project pipeline was busy; post-pandemic it is even more so. Despite a general economic squeeze, roadside development is still a growth market — whether catering for global fast-food brands, or independent coffee shops pivoting towards a takeaway business model."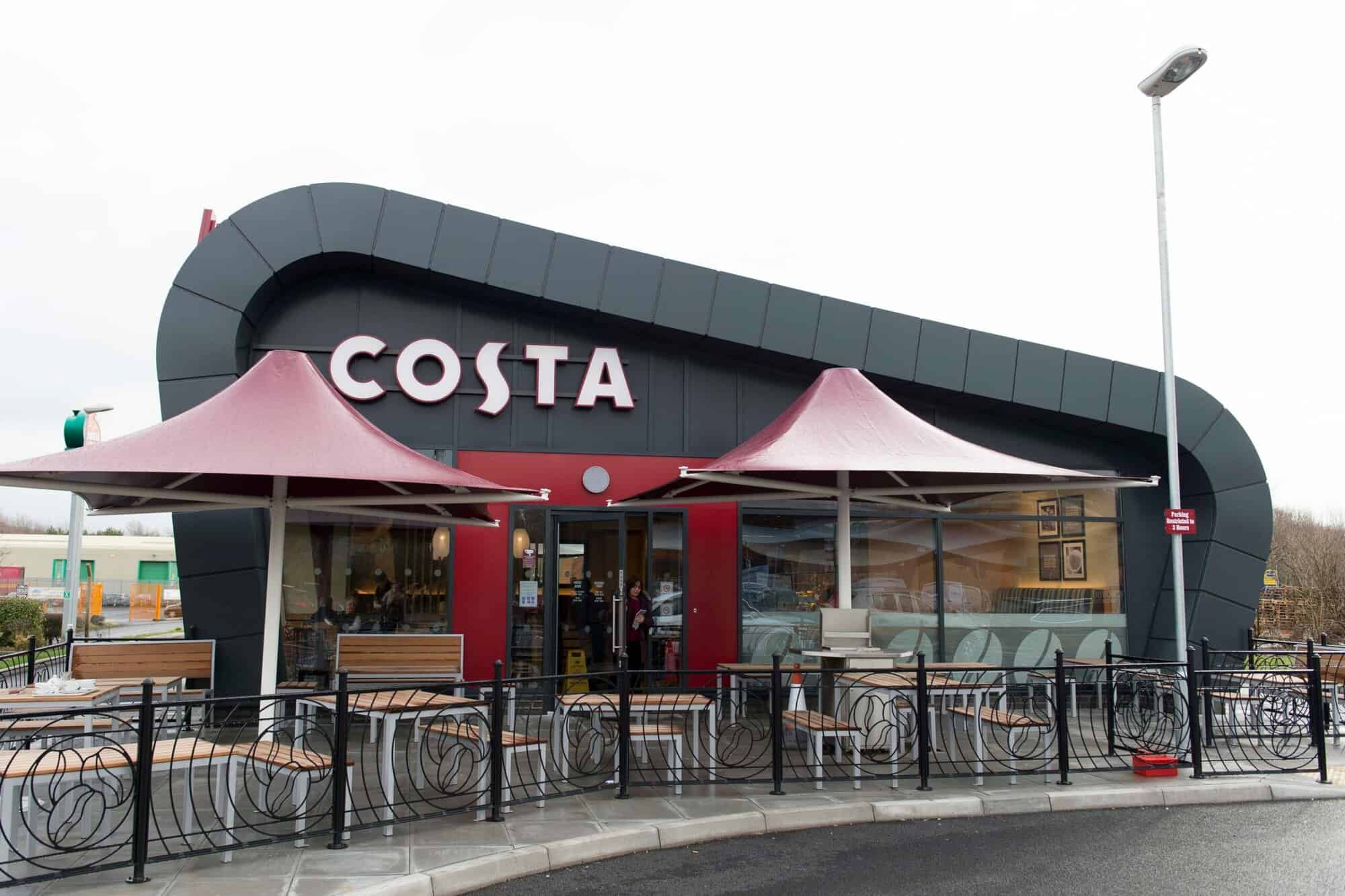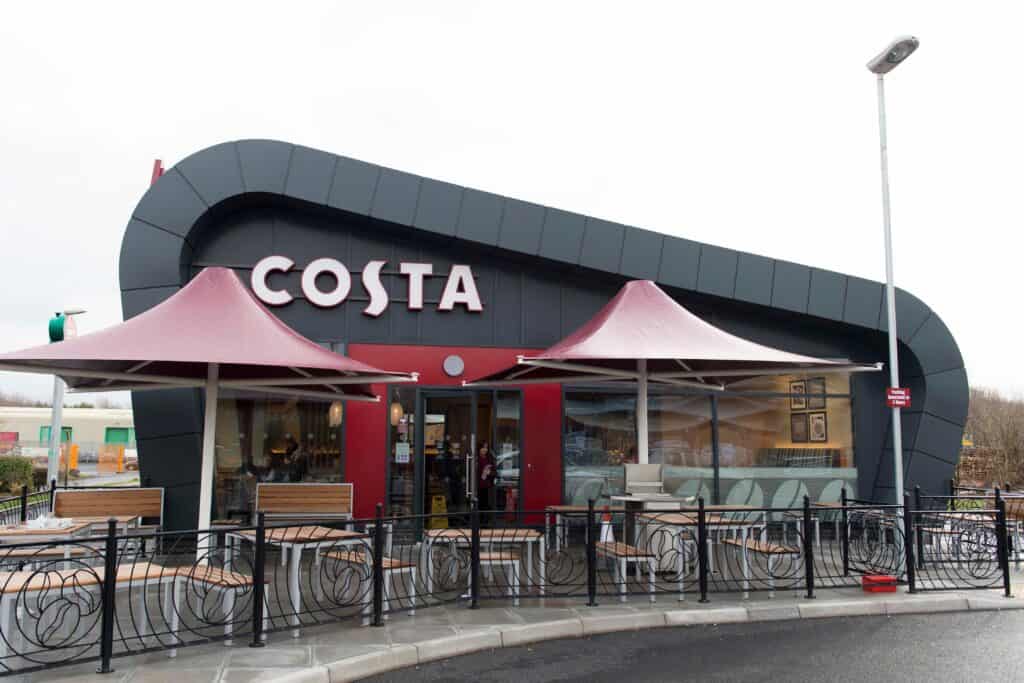 From robotics to supermarket car parks
Whilst the development market might remain bullish, retail revenues have seen ups and (mostly) downs over the last 12 months, with trading at almost all bricks-and-mortar outlets impacted one way or another by COVID-19.
Roadside is no exception. On the one hand, travel restrictions have seen severe reductions in longer-distance motoring and associated spend. The latest UK retail figures from the Office for National Statistics showed fuel stores down 22.2% in December.
On the other hand, the lockdown boom in takeaway food consumption and hyperlocal convenience shopping brought some positive knock-on benefits for roadside outlets and destinations. Overall, the £20 billion UK takeaway and fast food market is still forecast to grow over the next five years.
The surge in more hygiene-conscious consumer behaviours post-COVID has also boosted interest and uptake in automated and frictionless shopping experiences — ranging from the quick-fix of contactless payment, through self-serve checkouts, to full-blown roll-out of robotics.
Whilst the result might mean customers in future can expect a different look and feel in-store, the trend will arguably bring greater disruption to the fit-out sector, than the construction industry.
At least in the short-term, roadside development is following largely familiar lines as regards shape, size and location, explains Mr Tambini:
"There is change happening, but it is more a matter of market renewal and extension, than upheaval. So, for instance, new players are entering the roadside space, with the likes of established town-centre stalwarts such as Greggs moving into motorway service areas and standalone drive-thru spots.
"The site map is also opening up a little. Some new names are taking up less favourable locations on industrial parks beside busy roads. Plus, underused supermarket parking is starting to look like an opportunity space — with deals struck by Morrisons with both Starbucks and Nando's a case in point.
"In addition, existing property assets are getting a makeover, with empty units previously home to such as pizza restaurants getting a revamp and rebrand, becoming repurposed relatively quickly for an expanding coffee-shop chain."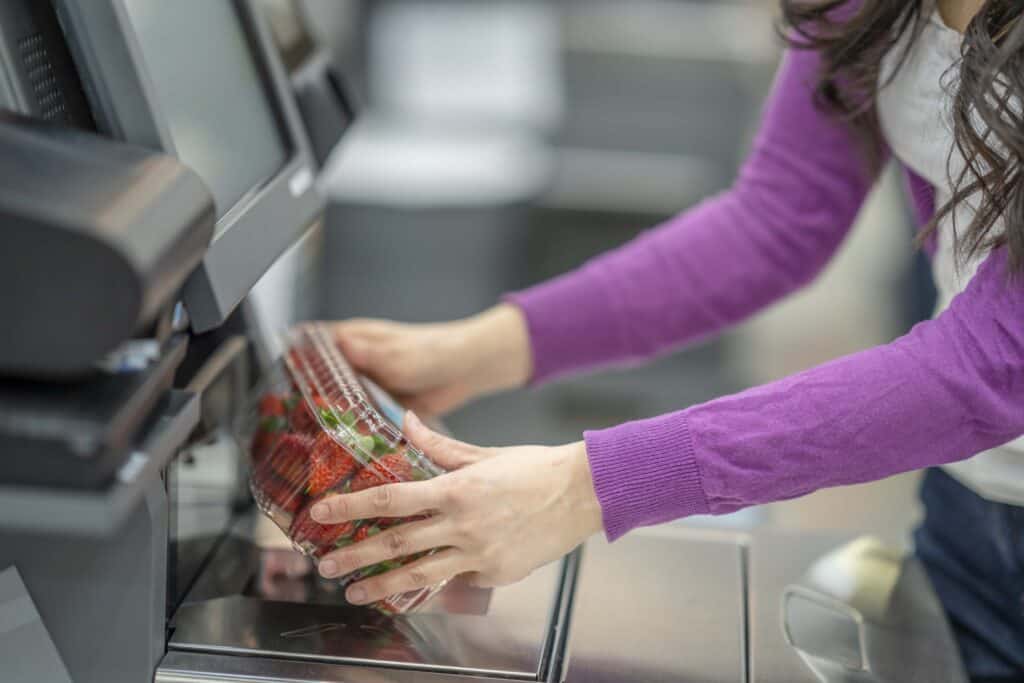 Drive towards the electric highway
One global trend of a different, relatively predictable, kind that could carry implications for roadside retail is the drive towards all-electric motoring. With retail concessions on petrol forecourts traditionally representing an important part of the overall revenue market, any change to prospects for business-as-usual is a potential cause for concern amongst developers.
According to the latest Fuel Forecourt Retail Market report from KPMG, 88% of sites in the UK have a forecourt shop of some sort, with the sector generating sales of around £4.5 billion per year.
With the announcement last year that the UK Government is legislating for sales of new petrol and diesel cars to end by 2030, however, the future of associated non-fuel retail is clearly embroiled in an evolving scenario.
At present, the numbers cited for electric vehicle (EV) growth appear pretty speculative — with the National Grid's own projections for the total UK stock of EVs ranging anywhere between 2.7 and 10.6 million on the road by 2030. What is certain, though, is that the count is only going up, and fast — with forecasts for 2040 rising as high as 36 million.
Again, though, change may be more superficial than structural, as regards roadside portfolios, with the energy transition affecting the fuel source, but not necessarily the overall purpose and position of the facilities.
In effect, it might be more a matter of moving from the old journey-break idea of 'tea and pee' to the electric equivalent of 'rest and recharge'. Banks of EV charging points in place outside Starbucks are the shape of things to come.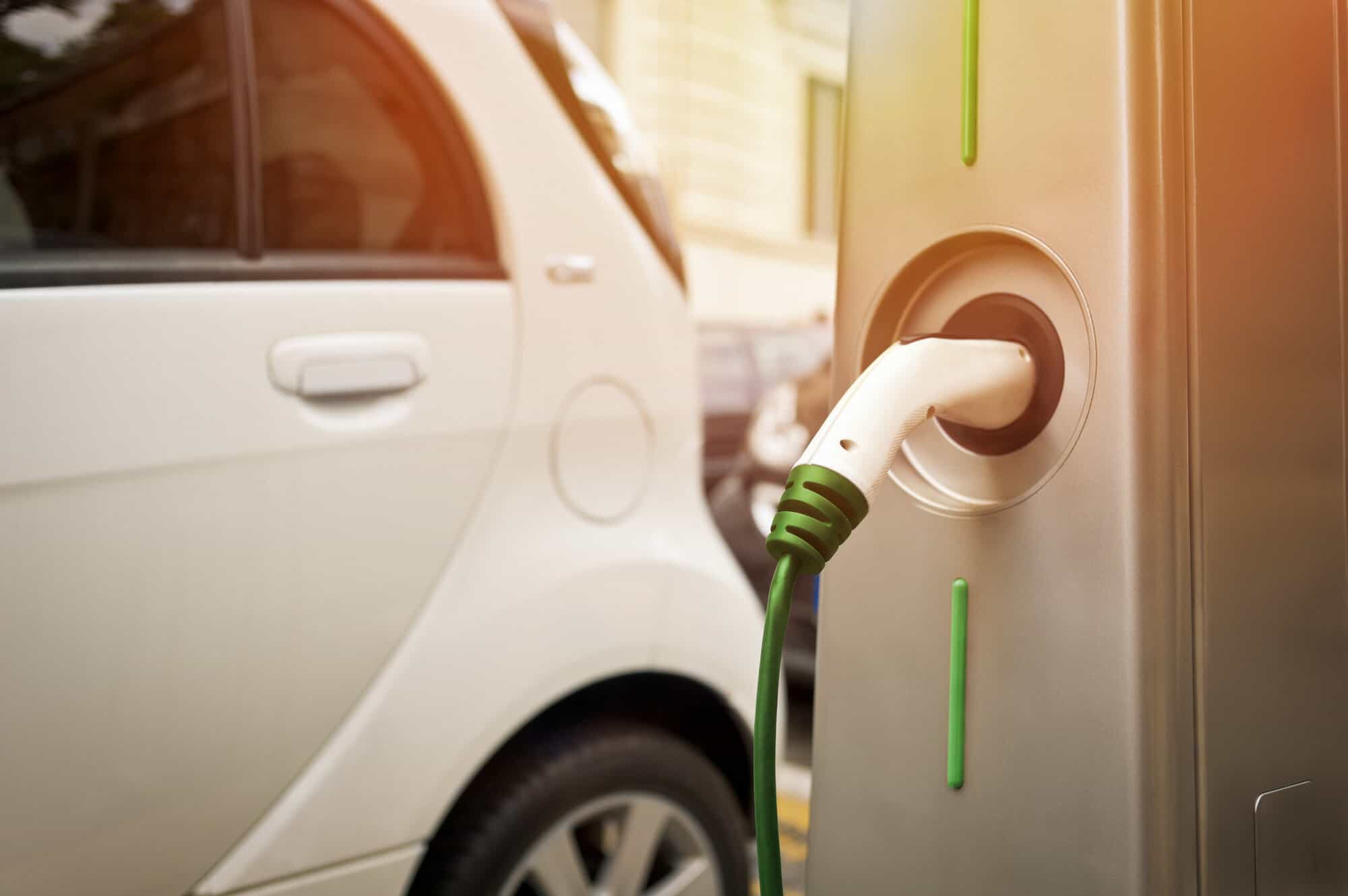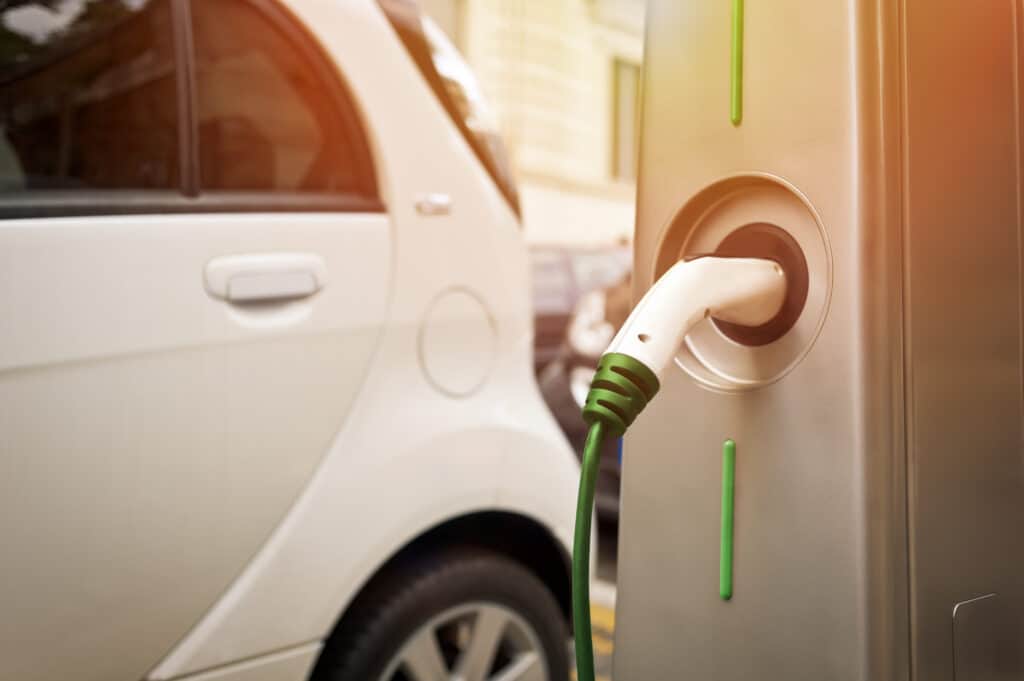 No surprises: The value of experience
Historically, roadside retail had a reputation for prefabrication. Today, whilst the market has moved forward somewhat, standardisation, tight timeframes and budgets are still the name of the game, explains Mr Tambini:
"Back in the day, the project kit for a well-known fast-food chain might have arrived on site in five simple plug-and-play pieces — four walls and a roof — to be assembled on a slab, ready to open for staff training within a week.
"Now, the business model is less often a case of end-occupier build and operate, more likely a developer-led shell unit to lease to brands and retailers. So, the modern Costa is typically traditional build, albeit with standardised layouts for speed. Whilst cost-benefit analysis has been undertaken for prefabrication, the economies of scale don't seem to be quite there, as yet.
"As lease rental provides a set income per year, the emphasis is inevitably still on compliance and cost efficiency — so, money overspent is money lost."
As Quantity Surveyor, Project Manager and Employer's Agent, the principal role on the development team for TC Consult is to tie all parts of the project puzzle together. Success on site means the builder complies with contractual documents, the developer in turn meets with the terms of the lease; and, at the end of the day, everything get handed over with no surprises.
Especially with potential market entry into roadside retail of new brands and non-food players, experience is key to eliminating risk, concludes Mr Tambini:
"Whilst the same principles apply pretty much across the board, it would be a mistake to assume we are in a simple one-size-fits-all situation.
"Initial development appraisals are coming under constant pressure from rising costs due to supply-and-demand issues, plus there are regional variations in regulatory regimes to factor into the project equation."
"The advanced requirements for sustainable drainage systems (SuDS) under the new SuDs Approval Body (SAB) in Wales offer a perfect example of the potential for an unpleasant surprise to cost a project both time and money.
"Therefore, operating UK-wide out of offices in Cardiff and London, our job is literally to de-risk the rise in roadside retail — from Watford Gap to Wales!"