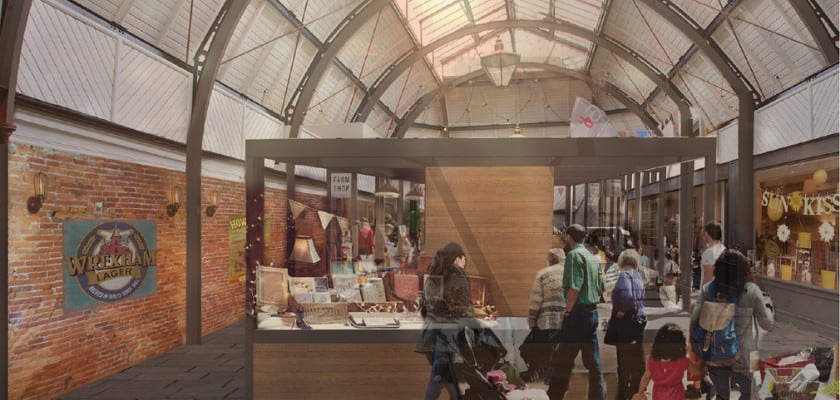 11/08/2021
From Caernarvon to Cardiff, we are protecting the past for future generations
As a retained framework consultant to the Welsh Government's historic environment service CADW, we have extensive experience of planning and managing the costs associated with historical building projects.
Now, following the successful completion of three separate, competitive public sector procurement processes, we are delighted to win contracts to project manage over £2 million of new heritage projects – together with the extension of a third.
Regenerating Wrexham's historic markets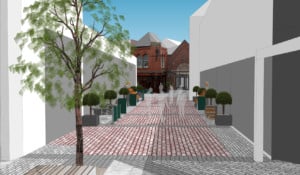 Located opposite each other, in the heart of Wrexham Town Centre Conservation Area, the Grade II Neo-Jacobean Butchers Market and Victorian General Market have been a focal point for shoppers for well over a century. Together they offer 1200m2 indoor market space and are of historical architectural significance.
In 2017 we worked on a regeneration study of the town's central Henblas area that included the markets. The resulting 'Henblas Commercial Area Study' produced a focused and practical, action-based plan on how to physically improve the markets' offer and appearance, together with a review on how any investment in this area could be a catalyst for private investment in the other buildings.
Although both markets were in an overall satisfactory state of repair, internal infrastructure (such as sanitary, electrical, heating and mechanical services) were all in poor condition and the décor was poor and mismatched. Both markets were criticised for their unwelcoming and restrictive access and poorly organised stalls. Unsurprisingly, footfall was dwindling.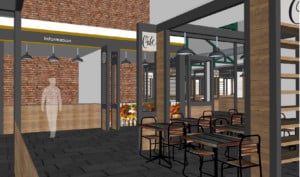 Wrexham's Townscape Heritage Scheme recognises the heritage value of the Henblas area and its untapped potential as a destination. Now, on the back of our study, a vision for the refurbishment of both markets has been agreed and plans submitted that will reverse the current decline of the buildings, enhance the historic townscape character and create an attractive and vibrant hub.
We are delighted to have been appointed to project manage the refurbishment, overseeing a total budget of £2 million. This includes £1.4 million secured from Wrexham Council's own capital programme and the National Lottery Heritage Fund. A further £100,000 of development funding has been secured from Welsh Government thematic grant programmes.
We're looking forward to getting underway.
National treasures are in safe hands
We've been appointed to lead a major new Project Management programme for The National Museum Wales spanning a minimum of three years. Project works estimated between £3m & £4m per year will cover the entire estate from St Fagans National Museum of History, to the National Waterfront Museum in Swansea, The National Museum in Cardiff and the National Slate Museum in North Wales. It will also encompass works at Big Pit National Coal Museum, National Roman Legion Museum and National Wool Museum.
This appointment perfectly complements our third win: our reappointment as cost consultant to the museum, again for at least 3 years, having successfully provided these services for the previous programme period.
Across both appointments we will be helping to preserve and enhance the heritage of the museum's many Grade I & II properties and ensuring they continue to offer superb visitor experiences to families and support the Wales and UK tourism sector.
The National Museum Wales welcomes over 1.8m visitors to its seven sites every year and, as a result of COVID-19 our work scrutinizing and overseeing project costs has become even more important. The Welsh Parliament has produced a report looking at the impact of the pandemic on heritage, museums and archives. It identifies significant challenges as a result of reduced footfall and the increase in operating costs and staffing needs as institutions continue to adapt to the impact of COVID-19.
As with all our services, and the advice and guidance we offer, we're focused on equipping the National Museum with clear, reliable information that will help them make decisions and move forward in exceptional and changing times.
We look forward to playing our part in keeping Wales cultural and social history safe for future generations.
"We are delighted to play our part in helping the National Museum meet its objective to help people and communities in Wales to have a better and culturally richer life, to protect our natural environment, and to sustain and build our connections with peoples in Europe and across the world."
David Champs
Director