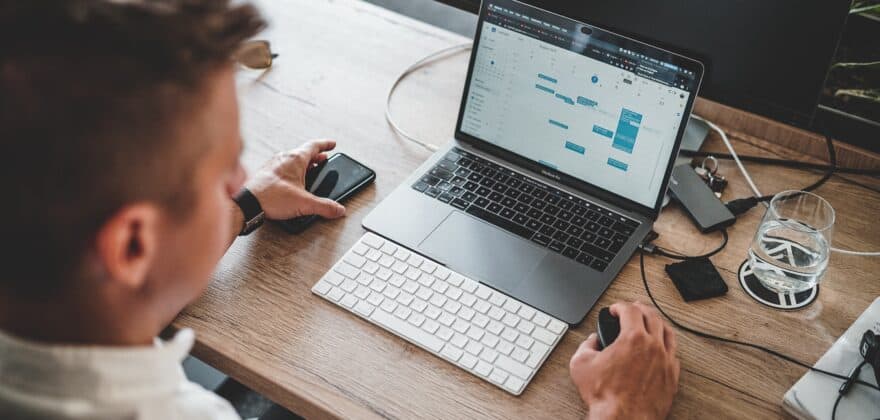 17/11/2020
Missing build deadlines doesn't just end in delays to projects; it also has repercussions on cost, losing opportunities for business growth and even trust with clients. 
Where do you begin to make sure you avoid those missed deadlines, and who holds this responsibility within the team?
Meeting deadlines is crucial to the success of your project. We've picked out five key elements your Project Manager (PM) should follow to make sure you stay on track to hit project delivery dates. 
Plan your work, then work your plan
Construction projects are far from simple and there are many actions that need to be completed before any on-site activity can happen.
The team needs to be working to an airtight plan. It's not just about writing a programme and sending it on. A good PM will make sure:
the whole team is clear on programme requirements 

it's closely managed on site with the contractor

potential delays are identified before they're a problem.
The programme will be based on the client briefing the PM would undertake to understand when the client needs the project completed by, and establish cost, quality, time and risk objectives. This would include other objectives the client may have, for example, off-site manufacturing or modern methods of construction (MMC). 
A successful plan will be broken down into smaller bite size programmes with key deliverables at the end of each stage, before the PM gives the go ahead on client sign off or allows the team to progress. This process of 'Stage Gate' helps the PM measure actual progress against planned progress at key milestones.
When the PM is putting the programme together, they will need to make sure the team focus their efforts on the tasks required of them and at the same time consider realistic resourcing. The most common Stage Gate process that's used within the UK construction industry is the RIBA Plan of Work.
Once you're equipped with a solid plan, each member of the team should know what needs to happen next in the process – not just in their own isolated role – a common pitfall faced within project teams.
The PM will continue to refer back to that plan and regularly check in with members of the team and the supply chain to make sure they're all on track. The key is to be proactive when coming to the team with updates, instead of waiting for problems to emerge.
Keep your expectations realistic
When projects meet their deadlines, it's not only because they're well-planned and down to every detail and resource, but because they're also realistic and robust. 
Sometimes projects fail because the original plan wasn't possible in the first place. The team needs to be consulted on the expectations, if they're achievable and agree on final deadline dates. If a PM imposes pressure on the team to achieve faster results, this could compromise quality and cause oversights on other aspects that will end in a substandard output. 
Set the right expectation from the get go to see the best outcome.
Tackle the difficult conversations
No one enjoys them, but sometimes they're unavoidable. A good PM is someone who is willing and prepared to have difficult conversations. Instead of agreeing to everything just to please stakeholders and then later realising it's unachievable, a good PM will have the communications skills to inform the client if a deadline is unrealistic – even if it's something they don't want to hear.
You end up paying a price when you can't keep your end of the bargain with clients; an experienced PM will stop this from happening. They will also be firm and assertive when managing contractors. 
As we mentioned earlier, it's about setting the right expectations.
Set dates
As well as an overall end deadline, each team member should have their own set dates to work towards. A good PM will:
manage all set deadline dates in the programme

make sure it's been communicated clearly for all partners

plan for uncertainty and unexpected surprises.
When everyone is on the same page with the dates and are comfortable with them, they're more likely to achieve them. We know this isn't new information, but frequently these practices – which might seem obvious – simply don't happen. Sometimes a PM will leave each activity down to the individual responsible with an assumption 'they can see the schedule so they know what needs to be done and when'. This is why it's crucial for the PM to be meticulous and make the effort to spell everything out.
Look ahead
You need to be able to count on your PM to come into the project with a clear understanding of the building process, and to know exactly when to bring in the right specialists and at what times. 
Although it's hard to see into the future when it comes to construction, you should rely on your PM to:
anticipate any problems that may be awaiting on the horizon

be three steps ahead of it 

have possible solutions ready. 
To see the issues ahead effectively, a good PM will have exceptional organisation and communication skills, making sure everyone is doing what they need to.
TC Consult can help
At TC Consult, we know that great project management relies on strong teamwork and communication. 
We provide expert knowledge and experience in what it takes to meet all your build deadlines. We're always committed to developing strong working relationships, so if your build isn't going according to plan, we can help.