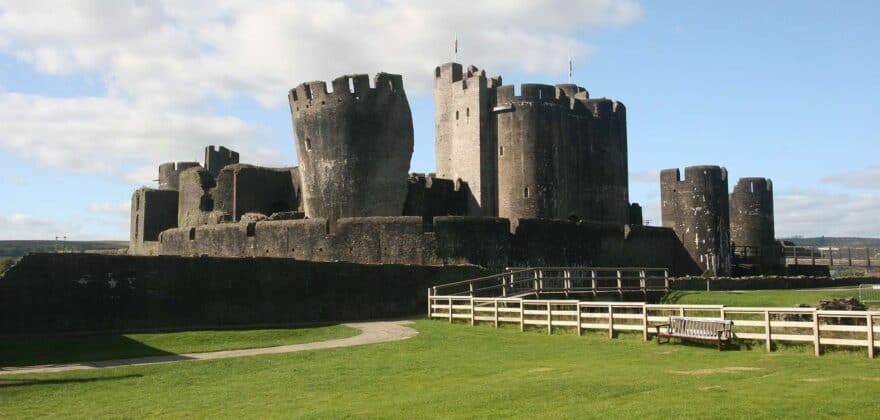 11/01/2021
TC Consult will start on a project with construction and civil engineering company Encon Construction at Caerphilly Castle this month. The goal is to make the Castle a 'must see' nationally-significant heritage attraction.  
Easter has been set as the deadline for project completion, to coincide with the expected easing of some lockdown restrictions and the start of the tourism season.
Caerphilly Castle is a Grade I listed building and is the largest medieval castle in Wales. Its cultural and historical significance makes it one of the finest examples of a concentric castle in Europe. 
Improving the visitor experience
The project will provide footpaths, ramps and steps to the Inner Ward and Guard Rooms and associated retaining walls barriers, landscaping and drainage, and improve the site for events through the installation of lighting and electrical sockets.
The development is part of a wider masterplan for Caerphilly Castle, which comprises eight projects aiming to enhance tourism and improve the experience for the growing number of visitors. 
Cllr Sean Morgan, Deputy Leader of Caerphilly council is quoted on the council website as saying: "Tourism is a key contributor to the local economy and we fully recognise the significant benefits that could result from the implementation of this new masterplan. We commend Cadw on their bold vision to position Caerphilly Castle as one of the top historic visitor destinations in Wales and we fully support them with their aspirations."
A long history
This is the latest in a series of historic Cadw projects that TC has worked on.
The architect and lead consultant is Austin-Smith:Lord, which has employed TC as quantity surveyor and principal designer. Encon Construction has also employed archaeologists to have a watching brief – the castle is a Schedule 1 monument, so there must be no damage to anything of historical value while the work is carried out. The project team also includes engineering firms Holloway Partnership and Ramboll.
TC was involved in the successful build of the existing visitor centre at Caerphilly Castle and enjoys a strong track record of working in sensitive and historic sites, so is ideally suited to this type of project.