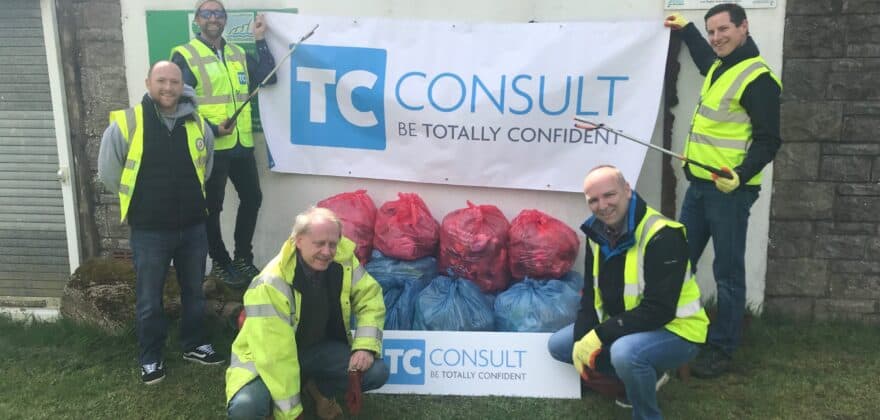 28/04/2018
The TC Consult team were pleased to volunteer their time to organise and host a beach clean for Keep Wales Tidy at the Porthkerry Park beach earlier this week. The beach clean had been planned for a week earlier but the huge downpour of snow posed a Health & Safety risk!
Wales has some of the most beautiful and well managed beaches in the world and Keep Wales Tidy's work to support businesses in holding volunteer days goes a long way to upholding the standards tourists and local visitors come to expect when visiting our beautiful coastline.
The team which included TC team members and partners from other organisations met at 10am and litter picked along the coast for 2 hours which made a visible difference to the area – we were very pleased to know that visitors would be able to enjoy their time at Porthkerry beach front litter free!
The event went really well and we celebrated our efforts with coffee and cake in the Porthkerry Marco's in the Park café!
If you're interested in holding a similar event at your business, contact your local Keep Wales Tidy Project Officer.