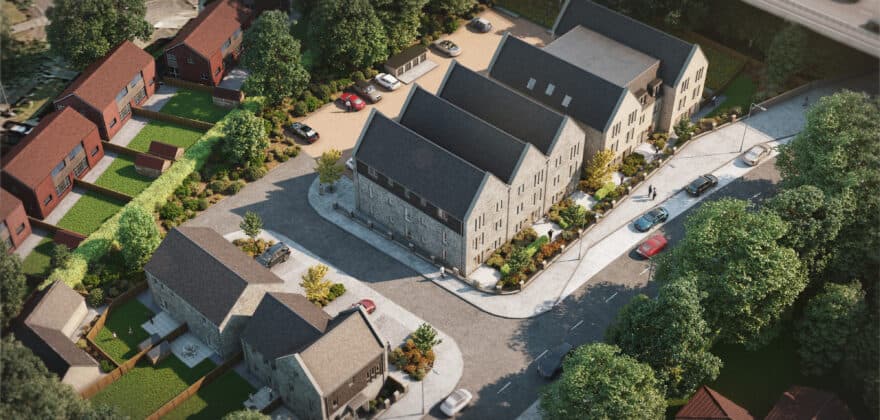 16/11/2022
The UK is struggling to build enough affordable homes to keep up with the demand. Last year 38,200 social homes were completed, down 18% on previous years. And according to the housing charity Shelter, we are currently losing around 17,000 more social homes per year than we build.
As a result, 1.1m people, mainly young people and families on low to middle incomes, are now on social housing waiting lists. The number can be even higher as for 1.6 million households social reunited housing would be the most appropriate tenure to address their housing needs.
We're proud to be making a difference
At TC, we're delighted to be currently working on four social housing projects that will deliver much-needed, affordable homes in Wales. These are:
36 new build apartments in Neath for Linc Cymru who are a Housing Association and Care provider
55 new build, mixed tenure houses in Lamphey, Pembrokeshire (above) for Mill Bay Homes, to include social rented accommodation as well as affordable/shared ownership housing on site
30 apartments and 4 semi-detached homes in Cowbridge for socially conscious, not-for profit organisation, Hafod, created together with Pentan Architects
Plus a scheme of 35 new homes starting construction on site this autumn in Ebbw Vale for leading housing association, Melin.
We're equally delighted to say all these clients have chosen TC Consult for our expertise in managing JCT Design & Build contracts, and we are performing the role of the 'Employer's Agent' and QS.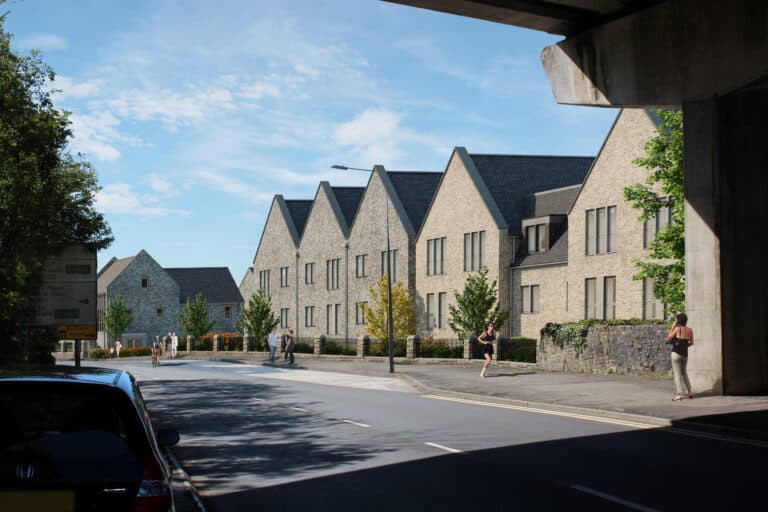 It's a proven approach that can add value throughout the projects and potentially make budgets go further. Which is especially good news for housing associations, who, like all home builders, are having to deal with challenging times including competition for land, huge increases in the cost of materials, supply chain disruption, and challenges in recruiting skilled workers at the pace required. They also have an added responsibility to ensure all new affordable housing is high quality, low carbon and in line with Government standards.
We're proud our expertise is helping housing associations. And before long, we hope it will be helping more struggling families to find a place to call home.
*image credit to Pentan architects, link to: Pentan – Cardiff Based Architects