06/08/2021
The effects of pressure on materials supply
Materials supply to the UK construction industry is under severe pressure. There is deep concern currently about materials shortages, likely to mean longer lead times – plus higher and volatile prices.
The BCIS Materials Cost Index shows that, provisionally, materials prices rose by 2.7% in the first quarter of 2021, compared with the previous quarter; and by 5.6% compared with 12 months earlier. The forecast for the second quarter of 2021 shows an increase of 2.6%, compared with the year's first quarter, and a 7.2% annual increase.
"Suppliers' delivery times lengthened sharply in May, with the downturn in vendor performance the second-steepest since the survey began (exceeded only by that seen in April 2020). Stretched supply chains and steep rises in raw material prices contributed to a rapid increase in average cost burdens." (The Construction Index, 4.6.21)
Shortages in detail
The Construction Leadership Council has stated that materials including plastics, cement, timber, roof tiles, bricks and imported materials (such as plumbing and electrical products) are in short supply.
Most of the timber used in the construction industry is imported, and global demand is exceeding supply. The Timber Trade Federation suggests that UK demand will outweigh supply in 2021, as things stand.
It's also worth noting that the £1.6 billion funding for re-cladding unsafe blocks of flats could mean cladding will be in short supply.
There are some key factors behind these shortages.
Far-reaching effects of Covid-19
There's no doubt the pandemic has affected supply from mills and factories. Global demand has led to supply chain bottlenecks, slower delivery times, container shortages, port delays, restricted working conditions and site closures.
After the initial lockdown in the UK, construction demand rose quite sharply in the second half of 2020; and the BCIS All-In Tender Price Index is forecasting a 3% increase over the next 12 months.
Steel producers have started to ramp up production following the pandemic, so the price of reinforcement could come down during 2021; the price of steel reinforcement is expected to fall by 9% in the year to the first quarter of 2022.
As restrictions ease around the world, consumer spending is expected to shift from manufactured goods to services (such as eating out). It is hoped this will lead to a reduce in demand and, in turn, lower shipping and freight costs.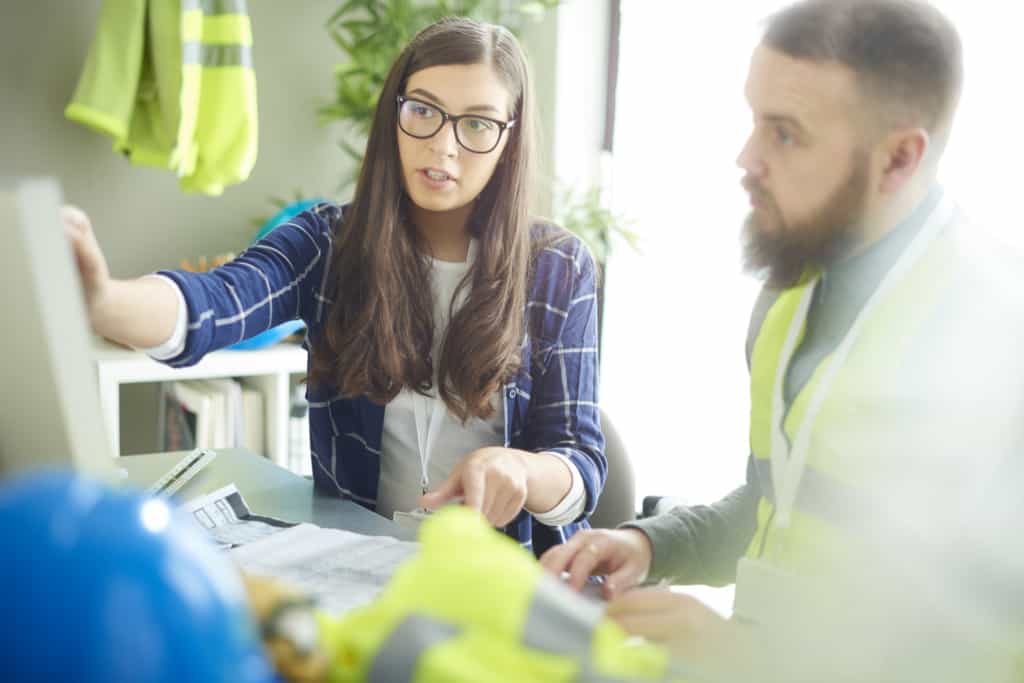 Results of the Brexit trade deal
Imported materials account for approximately 25% of all materials used in the construction industry in the UK. Steep rises in shipping costs, temporary surcharges, increased administration at UK ports and slower delivery times have followed the UK/EU Trade and Cooperation Agreement, affecting imports and exports.
In fact, some EU exporters are now not supplying the UK at all, having considered the additional 'red tape' involved. Bigger challenges are envisaged once the grace period for customs declarations comes to an end in July, and when UKCA (rather than EU certification-marking of) construction products come into play in 2021.
What it means for construction firms
Data from the Office for National Statistics shows that 44% of businesses surveyed stated that their costs had risen more than normal in the two weeks to 30 May 2021. This is the highest number recorded since the ONS began this survey shortly after the pandemic started last year.
Material cost increases at a glance
"With construction activity and new orders continuing to rise, and with materials in short supply, cost inflation has now reached its highest level for a generation." (The Construction Index, 4.6.21)
The cost of materials for new housing was 6.7% higher in January 2021 than in January 2021.
The cost of materials for other types of new construction has risen to 5.2% above 2020 levels.
Imported plywood has increased by 23.7% between January 2020 and January 2021.
Gravel, sand and aggregates are 19.2% more expensive; and particle board is up by 16.9%.
Timely advice from TC
According to Construction Products Association Economics Director Professor Noble Francis, it's hard to see imported construction product costs going down until next year, with construction demand in the UK – and around the world – likely to stay high in 2021 (Construction News, 21.6.21) .
So, how can you adapt to this changing world, and actually get ahead of the curve?
When you're working with TC Consult, you can rely on the expertise of your project manager and quantity surveyor, dedicated to helping clients and adding value at every stage. We use the latest cost data and forecasts from the BCIS, together with live project data and contractor engagement, for our project estimates and cost plans. We're used to allowing for tender price inflation costs to the point of tender on your programme; not making the mistake of excluding inflation when it's forecast to significantly increase. During times of market volatility or for longer projects we apply inflation to the mid-point of construction too.
Direction and insight get us closer to certainty
Procurement should be started early. Good quality contractors are certainly in demand, so your project manager should look for early expressions of interest and be clear in communicating the procurement strategy and programme. Two stage procurement is more attractive to contractors, as it gives them more time to consider the risks and fix their costs. However, this needs to be balanced with the client's objectives and risks.
We're on hand to offer clear advice on contract strategy, after carefully considering the risk of material price fluctuations (especially on major phased projects with long programmes). MMC (modern methods of construction) off-site manufacture/prefabrication is something else that's considered with the design team: a proven method of achieving early cost and programme certainty.
As with all our services, and the advice and guidance we offer, we're focused on equipping you with clear, reliable information that helps you make decisions and move forward in exceptional and changing times.
Essential reading for every contractor and project manager
Read our UK Cross Sector Build Costs Report: compiled from the data supplied up to Q3 by RICS, it gives you 100% dependable national, mean-indexed prices for new builds, extensions, refurbishment and fitting out projects (average, lower quartile and upper quartile). Download it now: https://www.tc-consult.co.uk/construction-cost-report/