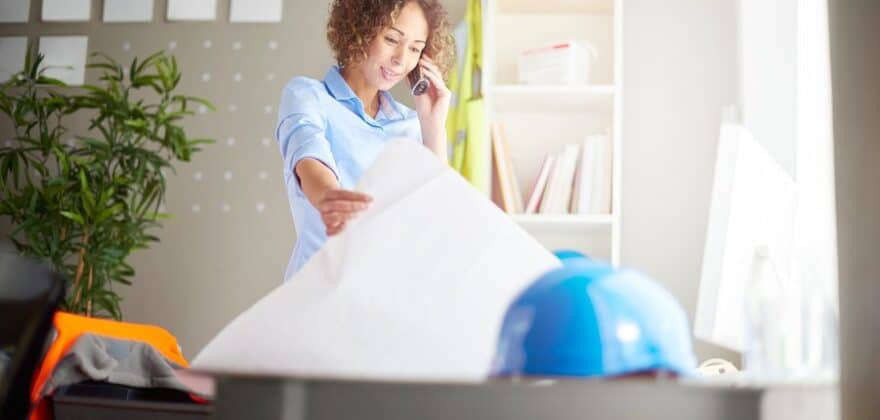 04/09/2020
In our last blog, we explained why a Quantity Surveyor (QS) is a core member of your construction team when it comes to procurement. Now we're going to delve deeper and give you some insight into what your QS will do for you to make sure you hit the ground running in your procurement process.
It all starts with a plan
This might seem obvious, but before anything actually starts, you need to carefully consider the procurement route that's best for you and your project. The process can take a long time and you don't want to be rushing ahead without a clear strategy, for the sake of getting ahead of the programme. 
When it comes to the client project brief, remember the big three:
Your QS will take time to understand the strategy for the project and make sure delivery of the plan is underpinned by a crystal clear procurement strategy. Equipped with a strong brief, your QS will be able to review all the routes available: whether they be traditional, design and build or management. They'll also be able to provide recommendations when proposing the standard construction contract as well as compile the contract for you.
Research your team
When it comes to contractors you need to consider who is available, who would be the most suitable, and ultimately who is the best fit to deliver your project. This is where the QS comes in. 
Whether you're in the private or public sector, your QS will go a step further over the formal pre-qualification questionnaire (PQQ) or the informal 'expression of interest'. They will talk directly to business development managers, industry specialists and directors of the contractor companies to gauge:
financial stability

experience

interest in the project

ability to deliver the works.
Another thing to think about at the moment is the impact of COVID-19. Has your architect furloughed CAD technicians, for example? Will fit-out works in tight internal spaces affect the programme? Might there be a struggle to source materials from overseas?
You're in safe hands when your QS weighs up the available contractors and recommends the best ones to invite to tender – rather than just leaving the ball in your court. Your QS will also most likely already have a wide contractor network, with access to valuable information and best practice. This can be a huge asset as they can quickly create a long list of suitable parties who are willing and able to tender.
Take the time to get it right
As we've mentioned, take the time to get your tender right because it pays.
Producing robust tender documents from your Chartered QS at the outset will eliminate any gaps or inconsistencies. In the tenders returned, these gaps will lead to time consuming post tender back and forth discussions which will add time to your programme. Get the tender right first time. Avoid any further changes which will delay your tender return date.
Also, a poorly drafted invitation to tender (ITT) will result in failure of some degree of the project either at bid stage or further down the line. For example, if the design information isn't coordinated, this will lead to either an inability to tender, inconsistent tender returns or costly variations during construction. The QS can – and will – challenge the design information provided by the team.
Your QS will develop a crucial set of 'preliminaries' that will lay out:
tendering rules

contractual terms

site ownership and constraints

working areas to be used

health and safety (H&S) obligations

programme

pricing of risk.
The QS is the best suited client team member to put themselves in the shoes of the contractor and see how they would price the project and undertake the work. They will help you set the right mix of cost and quality scoring to suit your project brief objectives.
Throughout the tendering process, a good Chartered QS will maintain fairness, confidentiality and receive a clean receipt of bids within the allotted time frame. 
Almost there
When the tenders are returned, it's all about a professional 'apples for apples' comparison leading to a clear winner and recommendation for contract. The expert QS will check for compliance, hidden qualifications and missing prices to get to the point of direct comparison.
A tender report, written by your Chartered QS, will tell the full story of the:
selection process

documentation issued 

changes along the way 

detailed comparison

advice on the winner

recommendation for contract.
This report will stand the test of any audit and will be a clear document to base decisions on.
Signed and sealed
You did it. The end of your procurement is within sight, but make sure your contract is signed. Believe it or not, this can be overlooked if there's a miscommunication and an assumption such as 'I thought your legal department was sorting it out?'
Now all that's left is to fill in the gaps with the winner's details, price, programme and insurances. This is something your QS will arrange and then you can officially ask your contractor to mobilise the start of the project.
Here to help
Quantity surveying is TC Consult's core business activity. We can provide a full range of services from early budget estimates, cost plans and bills of quantities through to tender documents, contracts and final account negotiations. We'll always take the time to fully understand your specific scheme objectives.
If you're unsure about anything during this difficult time, need help or there's something we haven't mentioned, please ask us. We pride ourselves on our expert advice and are always ready to help.