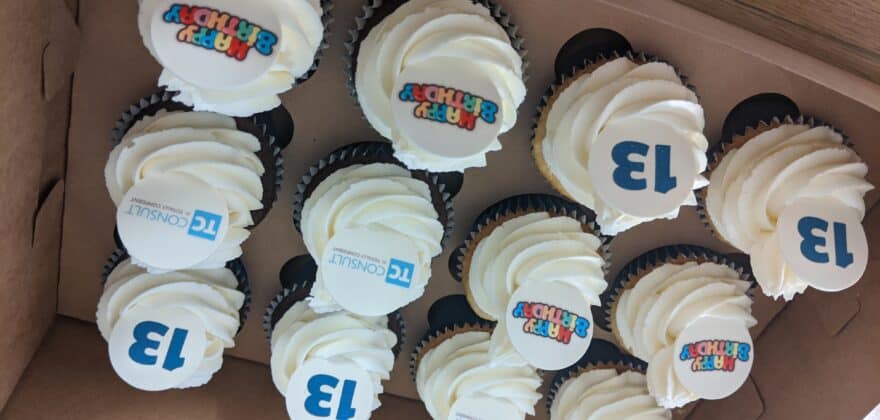 03/02/2020
This week marks TC Consult's 13th Anniversary.
Today the team is celebrating with bacon rolls, birthday cup cakes, party snacks and glasses of fizz and will continue the fun on Wednesday evening with a quiz, a meal and drinks.
On 1st February 2007, Co-Owners David Champs and Paul Tambini launched TC Consult's Newport office with just a handful of clients, offering quantity surveying, project management and employer's agent services. 13 years later they are a team of 9 across their stunning new Cardiff offices combined with their on the ground presence in Leeds, and have been delivering projects as far afield as Belfast, Glasgow, Loughborough and London.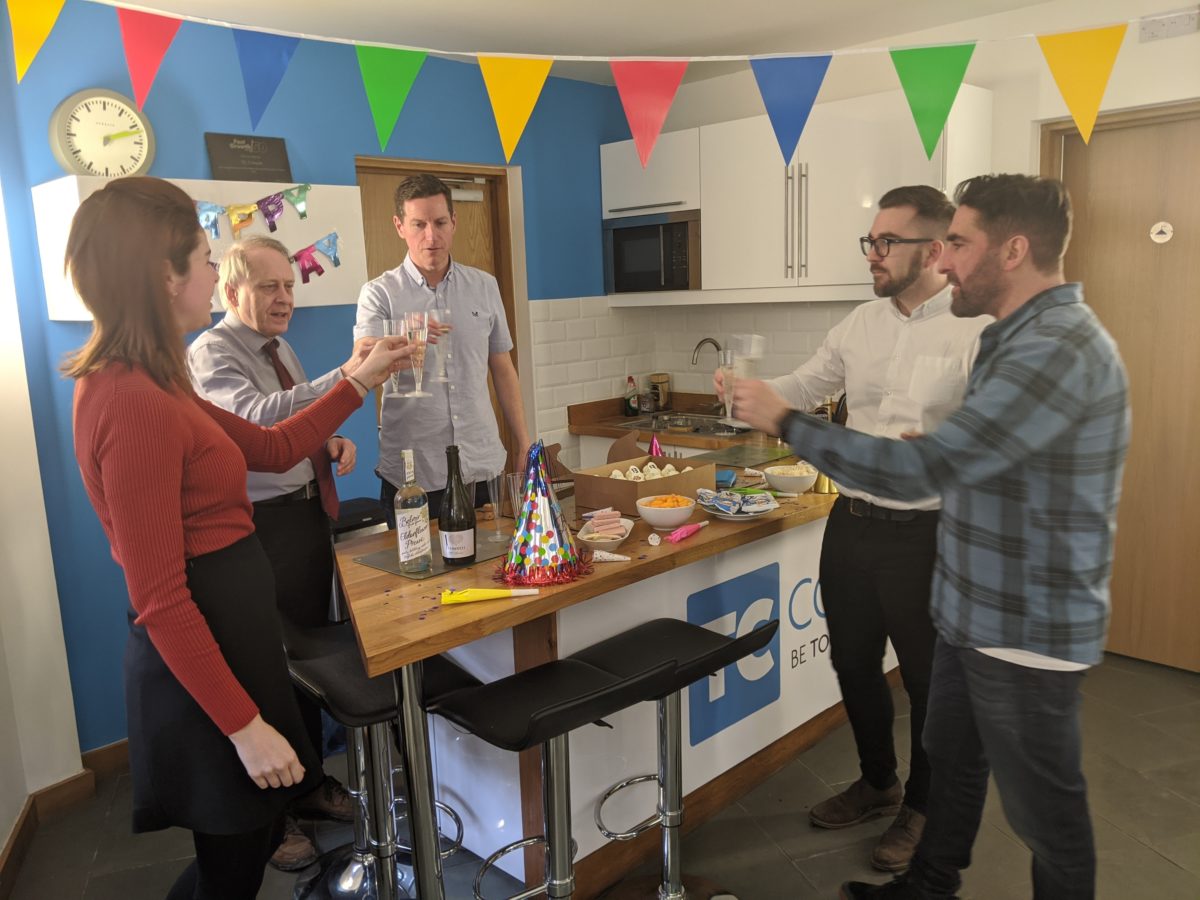 Having delivered over 550 commissions since 2007 with prestigious clients including Aston Martin Lagona, 3M Plc, Welsh Government, Principality Building Society and National Museum Wales to name just a few, TC have grown year on year, with it's turnover more than doubling since 2016.
Having been named one of Wales' 50 fastest growing companies at the 2019 Wales Fast Growth 50 Awards and recently moving to larger Cardiff offices in Sophia Gardens, the past few months has given the team at TC Consult much to celebrate!
The company will be recruiting at least two new team members in 2020 and more again beyond that. This recruitment drive forms part of the growth strategy of achieving £2m turnover by 2024, with the company already on track to exceed it's target of £750k for the current financial year.
Director and Co-Owner Paul Tambini said "We're really proud to have come so far and have been humbled to work with such brilliant clients who have entrusted us to help them deliver their schemes. Our team are central to the excellent service we provide to our clients so I'm looking forward to celebrating with them today and throughout the rest of the week.  Myself and David are very grateful for their continued efforts in helping us materialise our mission statement – to make property development and construction easier for our clients."
On a separate note, since setting up in 2007 there have been four beautiful babies join the TC family! One of whom was born not long before David and Paul set up the business – David's eldest son Luc will turn 13 this year, another proud moment for David as his son enters his teens!
Here's to the next 13 years!