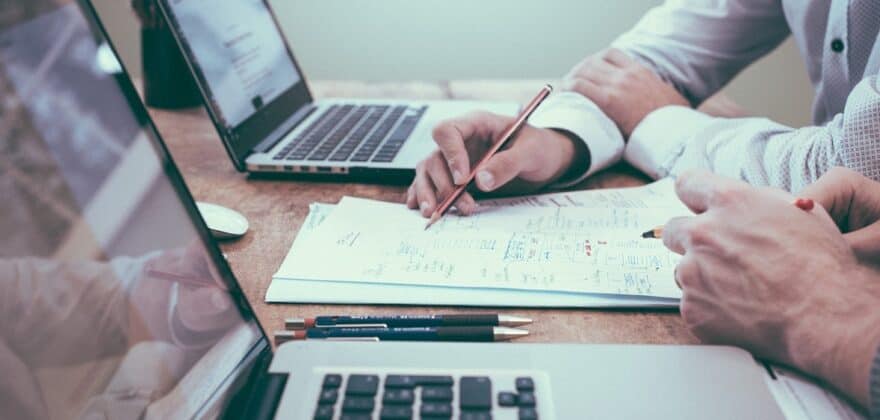 15/03/2020
Setting a realistic budget from the outset of any building or redevelopment project (i.e prior to planning) is critical. It can be the difference between getting the building you want – or a building you have to make compromises on at every stage. Leaving you frustrated and dissatisfied before you even occupy it.
Including a Quantity Surveyor in your core building team from day one can help to meet both your build objectives and your budget – and ultimately save you money too.
Board members never forget
Board members or business owners rightly need to know how much your building work is going to cost before giving plans the thumbs up. Ballparks can be produced based on a colleague's previous experience or with a 'finger in the air' guestimate made under pressure, or on the hoof.
The obvious flaw with estimates is that's exactly what they are. Yet the first figure floated is often the one that's seized upon and before you know it, has become 'the budget'.
That's why it's so important that this first figure is also a realistic figure. And an Architect and a Quantity Surveyor working in partnership from the design process stage onwards is the ideal way to provide the cost certainty you need.
Many Quantity Surveyors will keep their own database of historic build cost information and regularly adjust it to current dates. If they are members of RICS (Royal Institute of Chartered Surveyors) they will also have access to industry approved online costing databases that use the latest build cost data from across the UK. Working to your Architect's plans, scope and site specifics, this insight and intelligence is applied to produce an early budget cost based on an appropriate build per m2 rate, known as an Order of Cost Estimate or OCE.
Once signed off by your internal team, the OCE becomes your starting budget and reference point for comparison as the project and costs develop.
Keep an eye on your budget…
Cost overruns during the construction phase are an even greater problem and could over-extend you financially to the point where your building or redevelopment project may have to be put on hold or shelved. And clients who end up paying more than they were originally advised may suspect that they've overpaid for the work, leaving a bad taste all round.
Situations like this can even end up in long legal wrangles: a recent court case highlights the importance of Order of Cost Estimates to set reasonable budgets and elemental cost planning to ensure that a design develops within budget. In the case of Riva Properties Ltd & Ors v Foster + Partners Ltd, the client successfully sued the designer for abortive fees for a hotel project that didn't progress because the design couldn't be delivered within the budget.
As well as laying out the process for OCEs, RICS New Rules of Measurement (NRM) sets out the process for Order of Cost Estimate to help set a reasonable budget and for cost planning to cost a design as it develops.
Once you have your OCE in place our advice is to keep your Quantity Surveyor onboard and informed. Then, if your design develops as your building goes up, you can continuously track progress against costs and direct your team accordingly.
A realistic budget is everything
Every client has a finite amount of money to complete their build or redevelopment project. But with an inadequate or unrealistic budget there's a strong possibility that further sacrifices and economies will have to be made during the design and build stages. This process not only wastes time, but the amends that need to be made to the original design can result in a loss of amenity.
On the other hand, when a budget is set too high, a more cautious client (or where another expensive transaction like land purchase is involved) may be forced to abandon the project because they feel it's unaffordable or not worth the investment involved.
With the help of a QS, a reliable and adequate budget can be established, and funds allocated effectively over the course of the project. Ultimately delivering a successful outcome and value for money for your build.
TC Consult. One less thing to worry about
At TC Consult, quantity surveying is our core business activity – it's at the heart of everything we do. We can provide a full range of services from early budget estimates, cost plans and bills of quantities through to tender documents, contracts and final account negotiations.
We never take a 'one size fits all' approach to procurement. We'll always take the time to fully understand your specific scheme objectives, so that we can give bespoke advice, set a reliable budget and ensure you can make informed decisions.
Here's 5 questions we always ask before we calculate an OCE
1. Principles: What type/size of building, where will it be located and what will it be used for?
2. Scope: What's the extent of the construction and what needs to be included in your budget? Is it a shell only building, or do you need to allow for full fit out?
3. Ratings: Does your new building need to meet specific energy ratings / BREEAM standards etc.?
4. Timings: When is the development being carried out? This year, next year? Inflation needs to be considered if not building straight away.
5. Risks: Are there any other factors that could affect construction? Buried obstructions or services, ground contamination, demolition needed, site specific constraints? Find out all you can about the existing site / development.
For more information, just get in touch